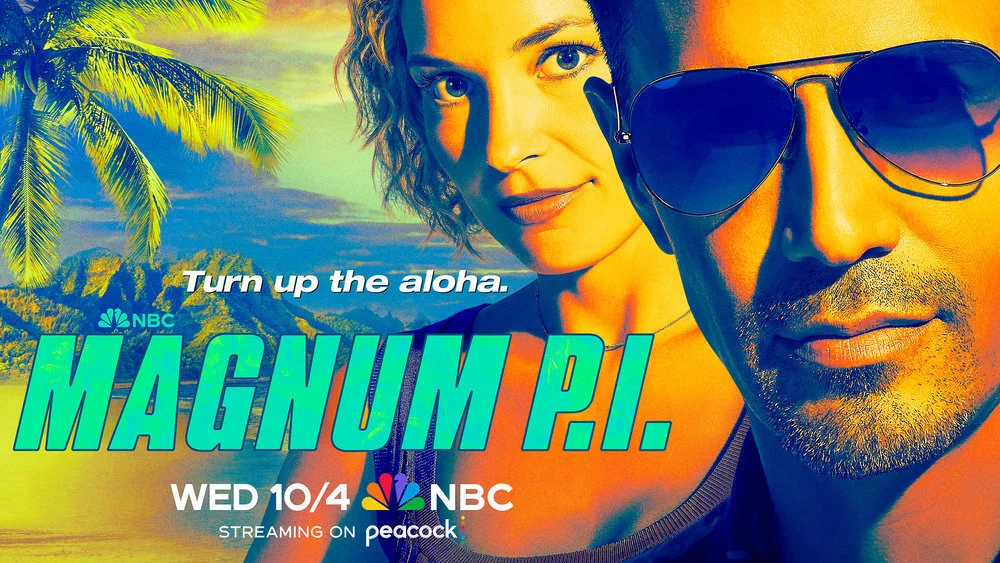 Mere hours after we hoped for some clarity on the remainder of the Magnum PI season 5 schedule, it seems like we have it.
So, what are we looking at here? While the bad news is that you'll be waiting a little bit longer in order to see the finale, the good news is that this could be a net positive when it comes to the show's ratings on NBC.
Magnum PI live streams every Monday where we share all the Magnum updates and answer your questions! Join HERE!
According to a report from TVLine, the Jay Hernandez – Perdita Weeks series is going to air its final two installments (at least for now) in "early 2024." This alleviates our concerns that they would be jammed right in the middle of the holidays, a time when ratings are bad and fewer viewers are around. Meanwhile, early January tends to be a good time for TV ratings — which means that Magnum PI could be getting the best chance possible to shine at the end of the season.
While there are no dates confirmed as of yet, it feels like we can make an educated guess as to what is happening here. Season 5 episode 17 is coming on December 6, which means that episode 18 will likely air on December 18. Given that NBC is premiering One Chicago on January 17, it makes some sense for us to get episode 19 on January 3 and then the finale on January 10. Is it possible that the two episodes are bundled up on the same week? Sure, and that's why we would say to circle all of this in pencil for the time being.
In the end, the opportunity for Magnum PI to finish off the season in January means that the show gets to potentially end on the best note possible. Even if NBC stands by their cancellation, good numbers here could be more attractive to other buyers, should the studio choose to shop it around.
Related – Why we may be waiting for a long time to get some other details on a Magnum PI season 6 — patience could be key
What do you most want to see moving into the rest of Magnum PI season 5?
Share right now in the comments! Once you do just that, keep coming back for some other updates.