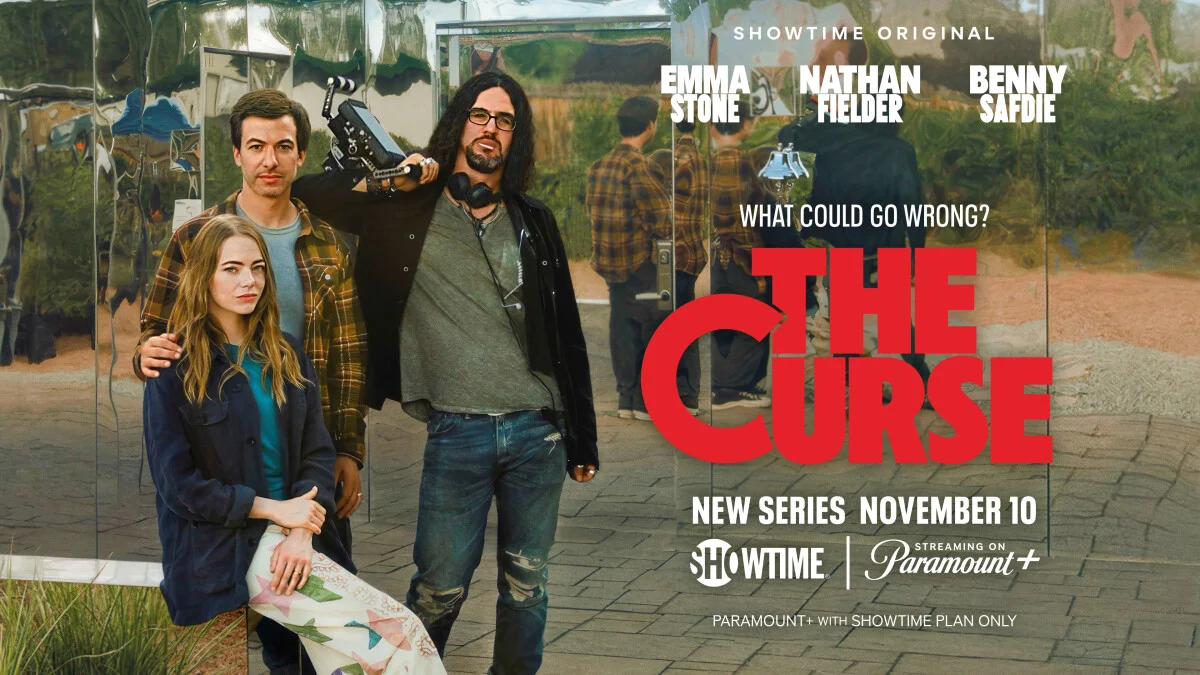 As we await The Curse season 1 episode 3 on Showtime moving forward, it seems as though one subject matters more than most. After all, what's going on with the show?
For most of the second episode this weekend, we saw Whitney, Asher, and Dougie all collectively in somewhat of a waiting game. We saw the trio make their show and yet, questions remained in regards to the future. It was not altogether clear if HGTV was going to pick it up or not, and so they were left milling about the community.
SUBSCRIBE to Matt & Jess on YouTube for THE CURSE videos!
If we had to make some sort of big prediction here, it's simply this — we are going to see the show get a green light. Will this be a major boon to Asher and Whitney's success story? Sure, but we almost think of it as a fantastic rise before the fall here. In order for The Curse to really unleash its biggest amount of chaos possible, you almost need these characters to have a certain degree of success. That means that there will be more stories written about them, and some of their exploits in the community will be a little more well-known.
At this point, we're moving forward with the idea that the real curse at this point is Asher and Whitney themselves, and how they end up doing way more harm than they do good. If they don't have the show, how much more can they really curse anyone? (We do think the incident with the little girl and the Sprite cans in the premiere will come back around at some point — it's just a matter of when.)
Related – Be sure to get some more news on The Curse, including Emma Stone and Nathan Fielder's big interview
What do you think we are going to be seeing moving into The Curse season 1 episode 3 on Showtime?
Be sure to share right now in the attached comments! After you do just that, keep coming back for more as we move forward.
This article was written by Jessica BunBun.