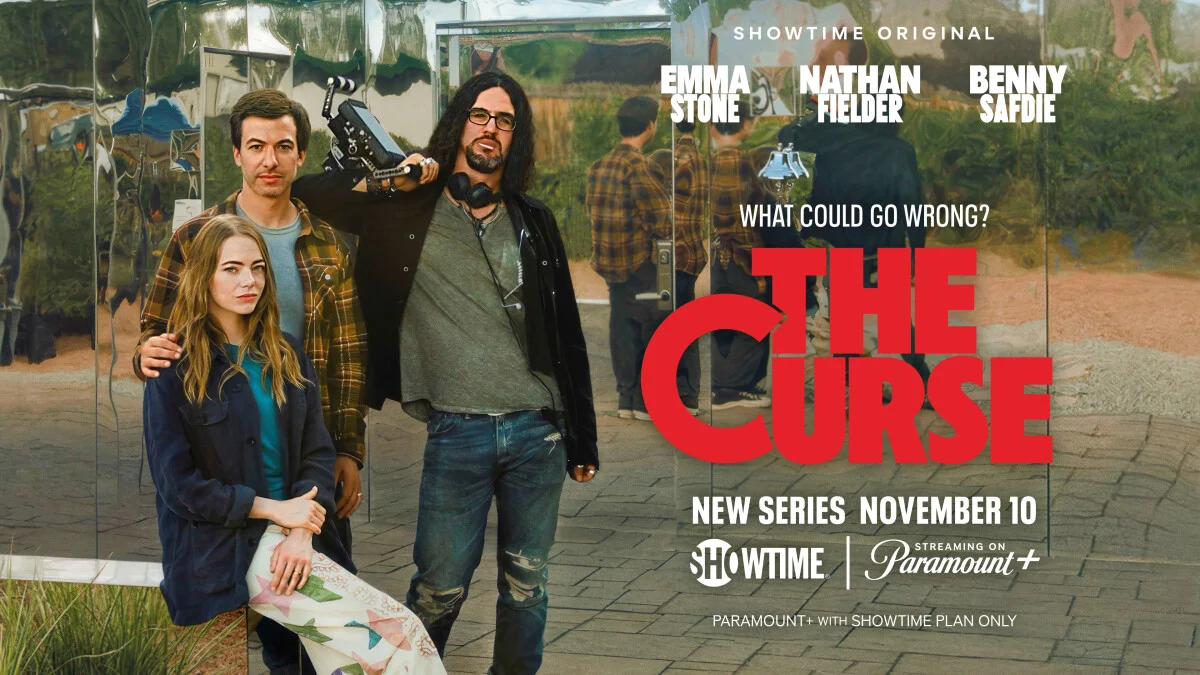 For most of the lead-up to The Curse season 1 premiering on Showtime / Paramount+, Nathan Fielder and Emma Stone were unable to do press. Now that the SAG-AFTRA strike is over and actors have a fair deal, that is changing. Isn't that a cause for celebration? We tend to think so, but what we are also getting now is some of the strangest stuff imaginable.
Ultimately, it's pretty hard to even describe what we're getting at this point. Let's just put it this way: Fielder is never one to pass up the opportunity to be in-character as much as he possibly can.
SUBSCRIBE to Matt & Jess on YouTube for THE CURSE videos!
Earlier this week, both Nathan and Emma made an appearance on Jimmy Kimmel Live! to promote the show, and the former turned up there in an oversized coat and tiny sunglasses. It is somewhat reminiscent of the interview Joaquin Phoenix gave to David Letterman once upon a time when he claimed he was embarking on a rap career, one where the real joke was to be as cringe as possible and make viewers sit in the awkwardness. In this interview, Fielder claims that he's finally being his "true self," while at one point claims that he had to help Stone with her acting. (Obviously, the most insane comment ever.)
Now, it's worth remembering here that Emma is 100% in on the bit and playing along with it, which is what makes her such a cool collaborator for this show. Remember that she herself is a longtime SNL junkie and someone who probably loves playing in these waters.
You can watch the full interview with Kimmel here. Meanwhile, this is where we'll remind you that some new episodes of The Curse air every week on Showtime as well as the Paramount+ app. It is a crazy show, but one that we absolutely love watching.
Related – Be sure to get some more news on The Curse, including where to watch the premiere for free
Are you enjoying The Curse on Showtime so far?
Share right now in the attached comments! Once you do just that, remember to come back to get some other updates.
This article was written by Jessica BunBun.