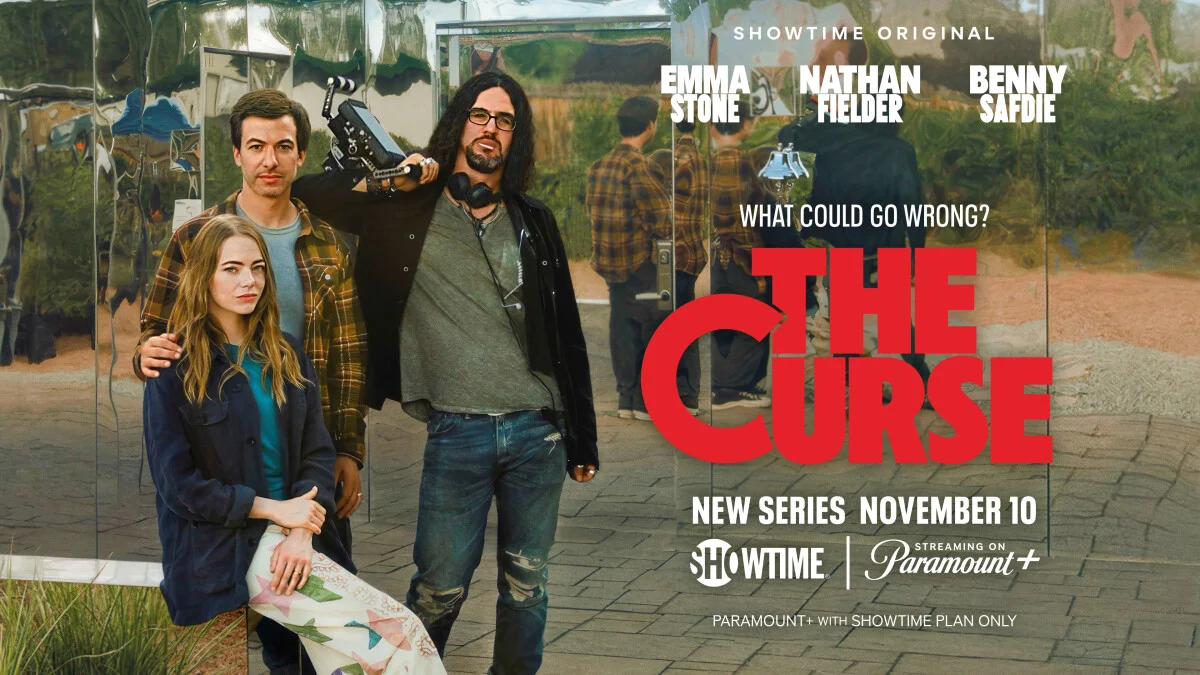 Just in case you wanted to check out the series premiere of The Curse with no strings attached, there is a great way to make that happen!
Today, the folks at Showtime / Paramount+ made the decision to release the first episode (titled "Land of Enchantment") on YouTube; that way, you can see whether or not it is for you. Honestly, we think it is one of the most fascinating and intentionally cringe-worthy shows that you're going to have a chance to see. It is funny at times, and there isn't a whole lot else out there quite like it!
SUBSCRIBE to Matt & Jess on YouTube for THE CURSE videos!
If you head over to the link here now, you can see the first episode in full, stuffed of course with a wide array of hijinks and/or interesting scenarios.
For those who haven't heard too much about The Curse as of yet, the series stars Nathan Fielder and Emma Stone as a recently-married couple who are attempting to launch a new, eco-conscious home improvement show over on HGTV. On the surface, they are trying to do right by a local New Mexico community and remake their world into a better place; however, is all what it sees? Let's just say that these two are so much about themselves that they may not be able to focus on anything else. Also, Fielder's character of Asher finds himself "cursed" by a young girl after he gives her $100 for some footage, and then takes it away, saying that it's too much and he will go get change for a $20 instead.
New episode of The Curse are releasing weekly, so you don't have to worry about the show getting too far ahead of you right now. This does have a chance to be the big prestige show of the rest of the year, and we do think that there will be a lot of conversation about it as we go further and further into it.
Related – Get more discussion on the future of The Curse
What do you think about The Curse series premiere, if you have had a chance to see it?
Be sure to share right now in the comments! Once you do just that, be sure to come back for some additional updates.
This article was written by Jessica BunBun.