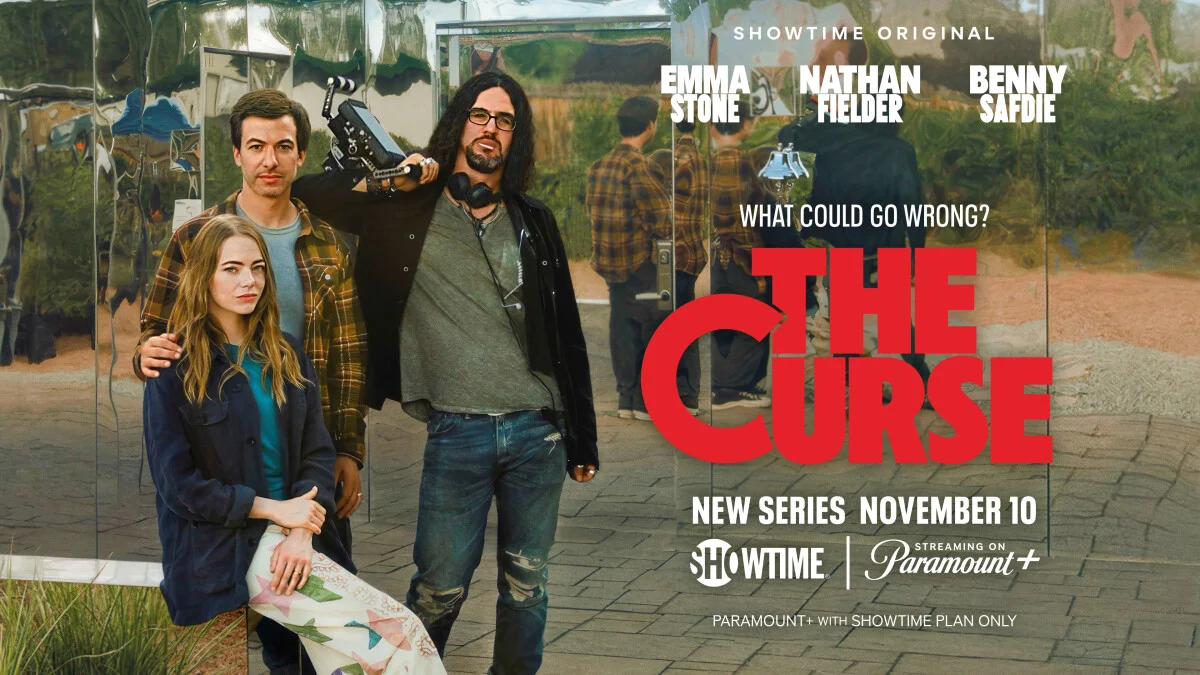 As you prepare to see The Curse season 1 episode 3 on Showtime next week, what can we say about it now?
Well, first and foremost, we do think it's worth noting that the network / Paramount+ have been pretty secretive when it comes to sharing details on upcoming episodes. This is a clear decision to let the story speak for itself and not fret as much about however much content is released / not released in advance. As a matter of fact, the most notable thing that we can say at the moment about episode 3 comes via the title of "Questa Lane."
SUBSCRIBE to Matt & Jess on YouTube for THE CURSE videos!
So why does that matter? Well, Questa Lane is a real street in Española, New Mexico, though it is hardly one that is altogether remarkable when it comes to its size. That may be a part of the point here. The show does want to feel at least reasonably authentic to the world that they are presenting, even if we do very-much feel that at the end of the day, they are going to still find a few ways to make all sorts of stuff absurd. It's a part of what they do best!
Now, we already know Asher's true colors as a character, and we have gotten a glimpse of a few others', as well. As we continue to move forward within the series, one of the things that we'd say to anticipate here are more opportunities to watch the slow decline of everyone into who they truly are. This show has a lot of satirical elements, but it is also rather dark. We're still of the belief that the real curse behind the scenes here is the presence of some of these people within the community in the first place. For now, it is still a little hard to believe anything otherwise.
Related – Want to see when The Curse season 1 finale is going to air?
What do you think we're going to see moving into The Curse season 1 episode 3 when it airs on Showtime?
Share right now in the comments! Once you do just that, come back to get some other news down the road.
This article was written by Jessica BunBun.