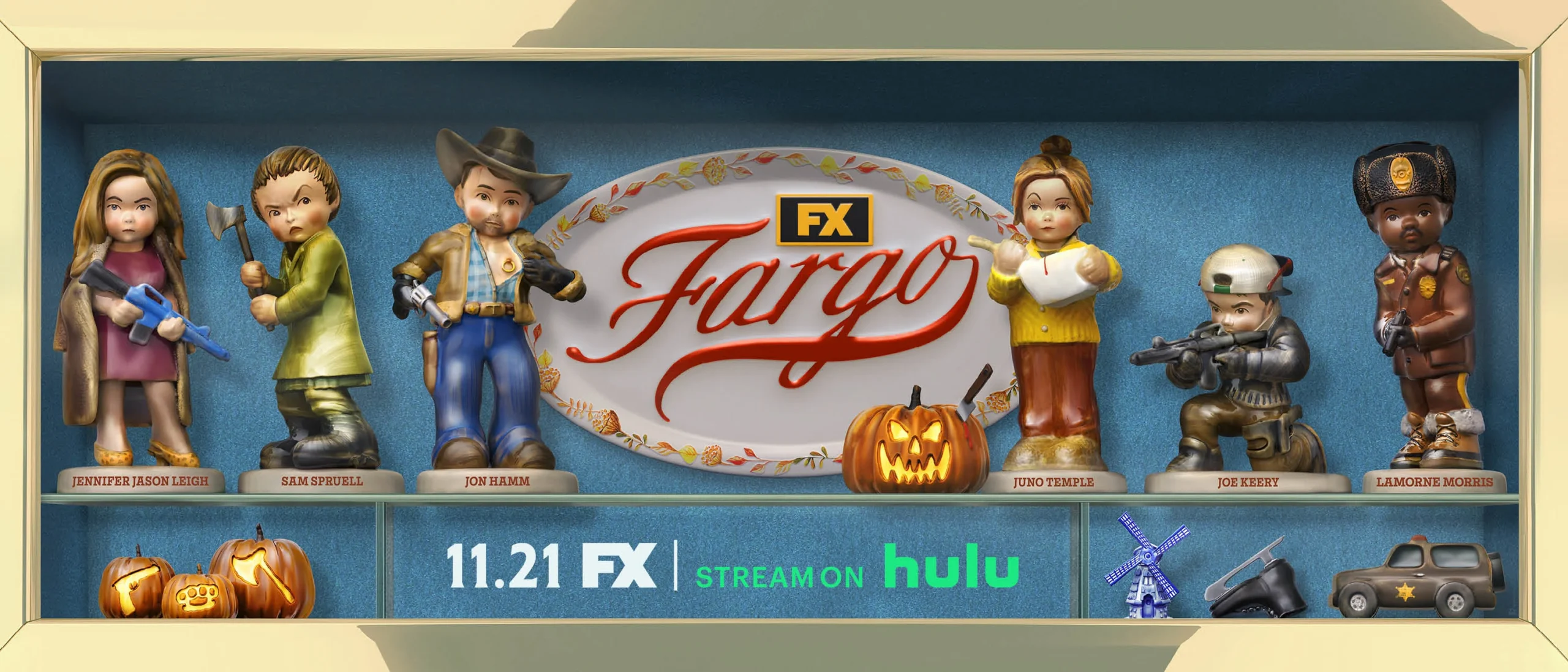 As we get ourselves prepared to see a Fargo season 5 premiere over on FX in just a couple of days, what are the central themes? We know that this show has a great cast led by Juno Temple and Jon Hamm, but what are some of the big themes here?
Well, for starters, let's just say that there is going to be a certain mystery at the heart of this season that is really interesting, and it may actually call back to the original movie in a way that we have not seen in a good while.
SUBSCRIBE to Matt & Jess on YouTube for upcoming FARGO videos!
In a new interview with TV Insider, here is just some of what executive producer Noah Hawley had to say on the subject of the story ahead:
"It's a thriller and mystery in a way that we haven't done before … It's a meditation on the film Fargo [the series' inspiration, which revolves around a man having his wife kidnapped] that we've steered clear of. We revisit a similar event from the wife's point of view."
We do think that the contemporary setting for this season is also going to help it, as you're going to have a chance to see this story give you relatable characters and a general world that may not be all that hard in order to understand. We certainly think, at least for now, that there is a good bit of value that comes with that.
Will there be Easter eggs?
While nothing is necessarily confirmed at the moment, this is a show that loves to do that. At the end of the day, we'd be shocked if we don't have a chance to see a few callbacks to something else in this universe.
Related – Be sure to get some more Fargo updates, including more chatter on the future
What do you most want to see moving into the Fargo season 5 premiere?
Be sure to share right now in the attached comments! Once you do just that, keep coming back for some additional updates moving forward.
This article was written by Jessica BunBun.