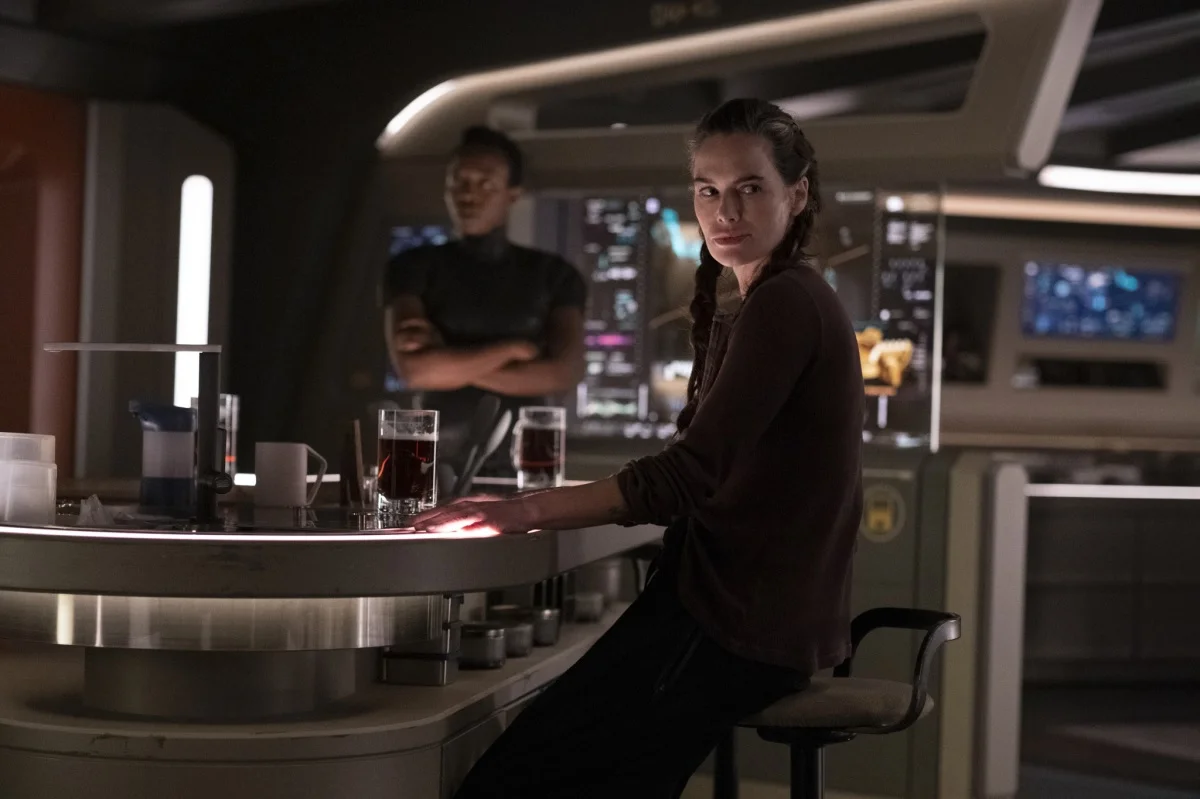 Through much of Beacon 23 season 1 episode 3 on MGM+, we had a chance to learn more about Aster's past. Of course, with that we also have more trust issues than ever before.
Over the course of this particular hour, we were introduced to Aster's QTA supervisor-of-sorts in Coley, who she also has a romantic past with. We got a small sense of that in the episode, but also the duplicity that is going on within that organization as a whole. What is really going on with those minerals? Also, why was Coley so eager to try to turn Halan and Aster against one another?
SUBSCRIBE to Matt & Jess on YouTube for more Beacon 23 videos!
In the end, Aster's decision to take out Coley is something that could weigh on her, largely due to the history that they do have but also, it takes one more person out of the equation that could have been useful, at least in the right setting. She just wasn't here.
When Coley was present, though, she was able to impart a little bit more information to Lena Headey's character, including the idea that Halan was also there for the rocks. He and Aster have clearly grown closer, really to the point where she is trying her best to look out for him. We know that he suffered some sort of tremendous trauma while out on the battlefield, and he is now being haunted by it in a wide array of different forms.
The big questions that remain here
Well, there are a few. What are the connections between the past of these characters and the minerals? Also, how did these beacons come to be there in the first place? It also feels like the QTA is going to eventually send someone else to look after the Beacon, but who is that going to be?
Related – Be sure to get some more news on Beacon 23 now, including more on the future
What did you think about Beacon 23 season 1 episode 3 overall?
Be sure to share right now in the attached comments! Once you do just that, keep coming back for some other updates.
This article was written by Jessica BunBun.