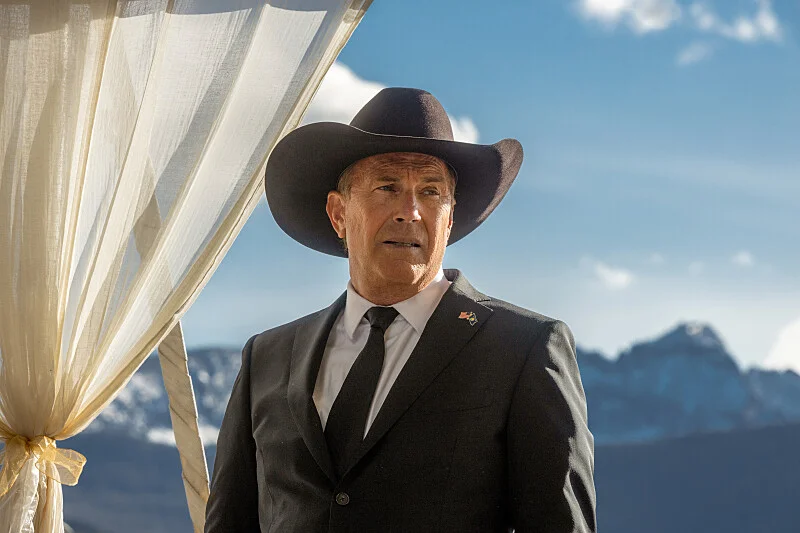 We're not sure that there is a single installment of TV more anticipated now than Yellowstone season 5 episode 9. Even before all of the headlines away from the show, it probably would have generated enormous ratings. Now, we are starting to think more and more that these numbers are going to be through the roof.
So what exactly can we say on a lot of this right now? Well, there is a good bit to get into here on multiple perspectives…
SUBSCRIBE to Matt & Jess on YouTube for more Yellowstone season 5 videos!
According to a report from Deadline, the indication now is that the modern-day Western fromTaylor Sheridan will kick off production in the late spring of 2024. We had heard some reports recently that it could start sooner but honestly, this makes more sense. Because of the locations used in order to make this show, it is hard to film in the middle of winter. This production timeline suits the overall aesthetic, and it is in part why Paramount Network dated the return of season 5 in November.
As for the status of Kevin Costner, the same site reports that as of right now, there are no plans for the actor to return. The reasoning behind this has been complicated and well-documented, and it is our belief that Yellowstone will have to kill the John Dutton character off somehow. More than likely, this will be the turning point for the rest of the final season as well as the jumping-off point for the 2024 follow-up series at the same time.
For now, just know that there is a lot of drama to prepare for at the ranch. We just hope that it lives up to some of the hype, plus whatever earth-shattering ratings that it is going to inevitably get.
Related – Be sure to get even more discussion on the Yellowstone return date
What do you think that Yellowstone season 5 episode 9 is going to do with John Dutton?
Be sure to share right now in the comments! Once you do just that, keep coming back for other updates that you do not want to miss.