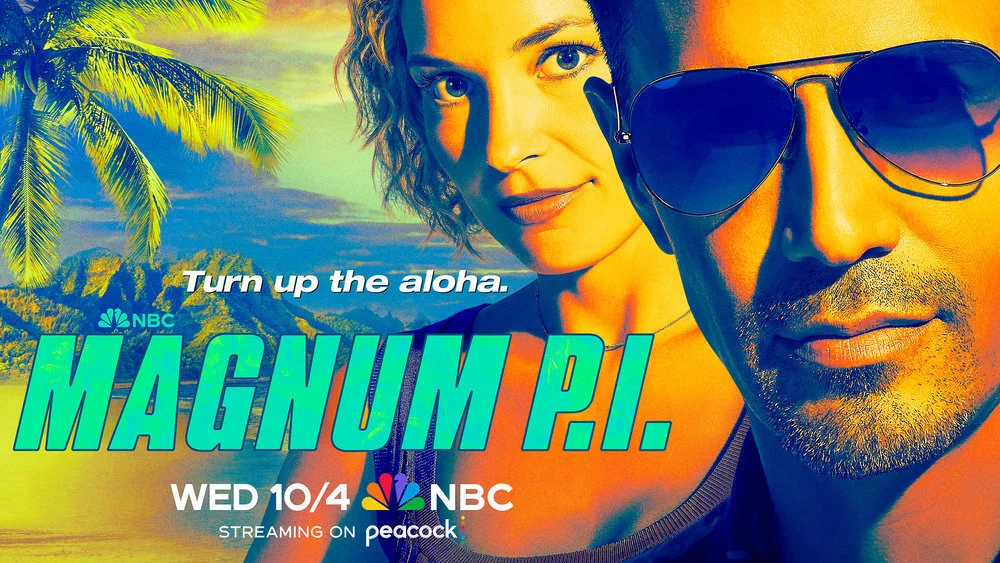 Following a week off the air Magnum PI season 5 episode 16 returned last night to NBC — is there good news to share when it comes to ratings?
Without further ado, let's just get right into it! Last night's new episode generated overall around 3.25 million viewers, which puts it above episode 15 two weeks ago. It is also right around the average live + same-day viewership we have seen for the second half of the season. Meanwhile, the live viewership for the second half is less than 100,000 viewers the average of the first half, which aired on Sundays earlier this year.
Magnum PI live streams every Monday where we share all the Magnum updates and answer your questions! Join HERE!
What is the biggest takeaway that we have from this at the moment? Take, for starters, the fact that the show's audience is proving to be extremely steady, which in that way makes the cancellation decision all the more baffling. If nothing else, Magnum PI would have been a perfect midseason show for the 2024-25 season in case another show performed badly; or, for after the NFL season concluded. It did way better in that Sunday spot than any other show has in years.
Yet, we are still seeing NBC move forward now with the plan that this is going to be the end. It doesn't mean that it has to be the end forever, which is why the best advice we can offer is to simply watch the show live every week and/or stream it after the fact on Peacock. We are at a period of time in which there is some unprecedented change happening across the industry, so it remains to be seen just how things are going to unfold moving into the next several months. Networks or streamers could realize that they have different needs than they do now; who wouldn't want a binge-worthy show with a great cast and an extremely loyal audience?
Related – Check out who is guest-starring moving into the next Magnum PI  episode
What did you think about the ratings for Magnum PI season 5 episode 16?
Be sure to share right now in the attached comments! Once you do just that, remember to keep coming back to get some other updates.