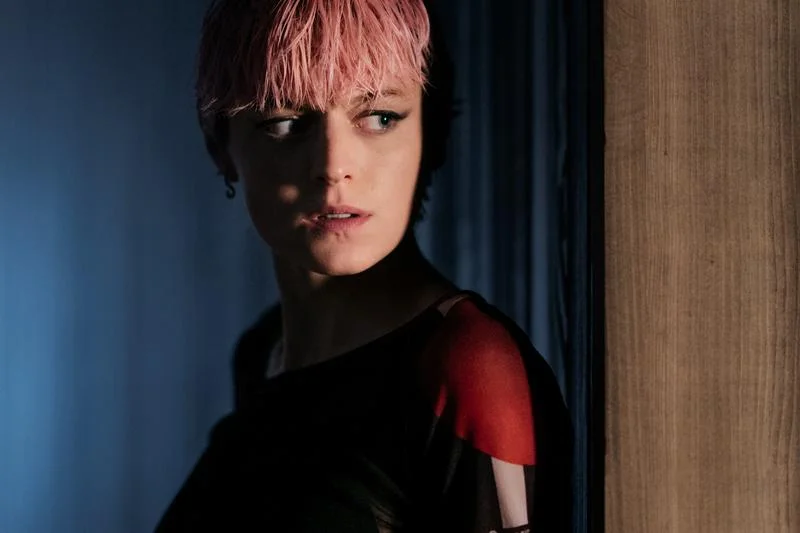 Even though Brit Marling and Zal Batmanglij are currently promoting A Murder at the End of the World, they are still best known for The OA. The sci-fi drama had an enormous following, but was also canceled at Netflix far before its time. With that in mind, isn't it easy to envision people still wanting more?
Well, let's just go ahead and say this — anything is possible. While we hadn't heard anything about a possible revival for sometime, it is exciting to hear the writers and executive producers speaking more about it now.
SUBSCRIBE to Matt & Jess on YouTube for upcoming videos on A MURDER AT THE END OF THE WORLD!
In a new interview with The Wrap, for example, Marling had the following to say on bringing the series back at some point:
"I guess it's a question of whether the climate and circumstances in the world reach a place where it can bloom, but of course we think about that story all the time … It was its own world, and of course [we cherished] the fan response to the show. The artworks they've made, the protests that they've done … it's been inspiring for us to continue as storytellers in general, knowing there's an audience for an outsider perspective."
Meanwhile, Batmanglij added the following:
"I'll be sitting next to Brit, who is the OA so you'll have people come out of the woodwork, and it's all sorts of different people from different backgrounds … That's really exciting because you're like, 'Oh, you can tell something original and it can hit people who don't even speak the same language as you, who don't have anything in common with you other than we're humans on Earth at this time. That makes you want to tell more stories."
The best way to get more of The OA
Honestly, it feels like the more viewers who watch the new show on Hulu, the better! It shows that people want more of their work and that is an ambitious thing. When you have a piece of art that is this good and this thought-provoking, it makes a lot of sense to want more.
Related – Be sure to get some more news entering the next A Murder at the End of the World
Following A Murder at the End of the World, do you want to see more on The OA?
Be sure to share right now in the attached comments! Once you do just that, remember to come back to get some other updates.
This article was written by Jessica BunBun.