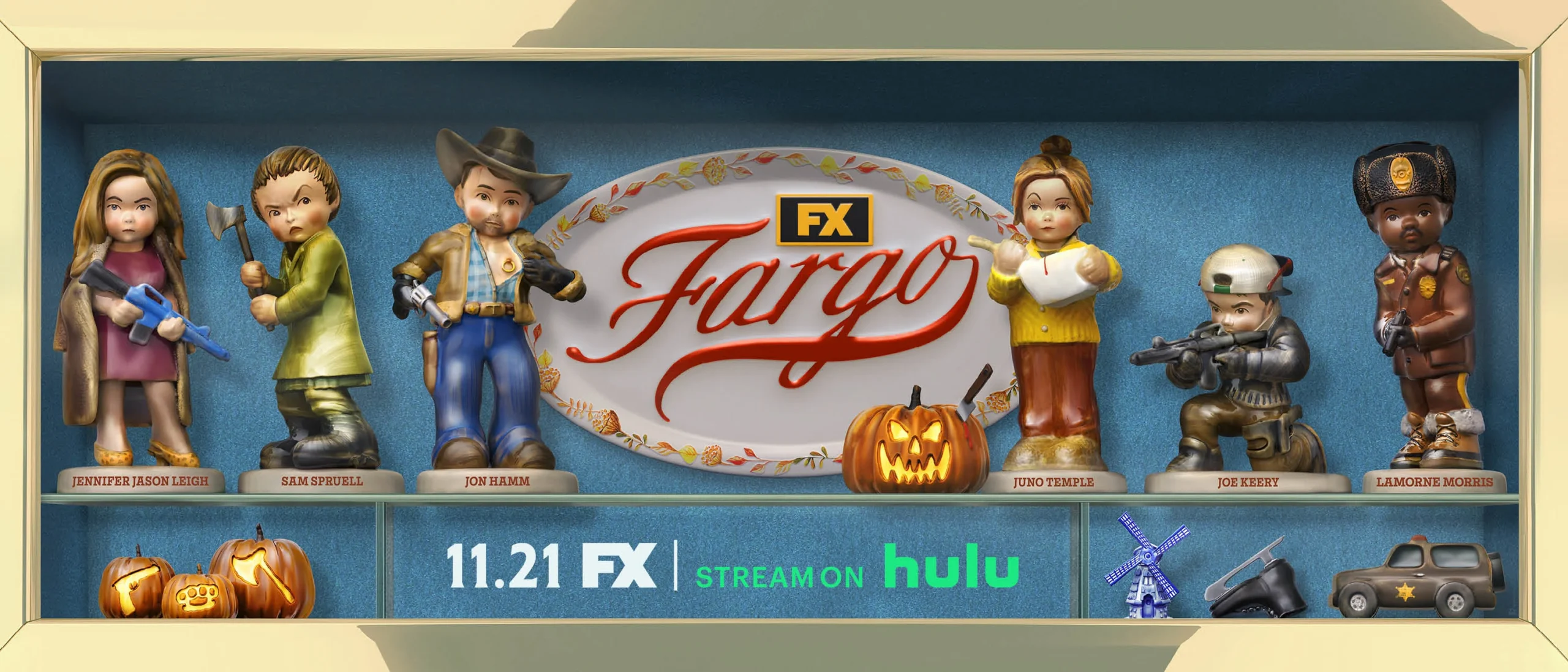 We know that you're going to have a chance to see Jon Hamm in Fargo season 5 later this month, but is there even more good stuff coming for the actor? Based on what we are hearing about at present, that definitely appears to be the case.
According to The Hollywood Reporter, the former Mad Men star (who also appeared on The Morning Show season 3) is working with Shawn Ryan (The Night Agent, SWAT) to adapt the podcast American Hostage to series. Per the official logline, this is a "psychological thriller that tells the harrowing true story of Fred Heckman, a beloved Indianapolis radio reporter who is thrust into the middle of a life-or-death crisis when hostage-taker, Tony Kiritsis, demands to be interviewed on his popular radio news program." More details could be forthcoming soon, but Hamm is set to be an executive producer. He previously played a similar role in the narrative podcast.
SUBSCRIBE to Matt & Jess on YouTube for upcoming FARGO videos!
In a statement to the aforementioned publication, here is some of what Ryan (who co-wrote the script alongside Eileen Myers) had to say:
"I grew up in the Midwest when this happened and never heard about it. The more research I did, the more I listened to the podcast, it's just this incredible sequence of events … This idea of when a newsman goes from covering the news to being part of it — is it worth it to do that to save a life or two? — the ethical questions we're addressing have a ton of resonance to the anger that exists in our country right now."
Our hope here is that we certainly see this greenlit and at a prestige destination — after all, who doesn't want to see more of Hamm on TV?
Related – Be sure to get some more news right now on Fargo, including a few more details on what's coming
What do you think about this new gig for Jon Hamm, and are you excited to see him in Fargo?
Share right now in the comments! Once you do just that, remember to come back to get some other updates.
This article was written by Jessica BunBun.