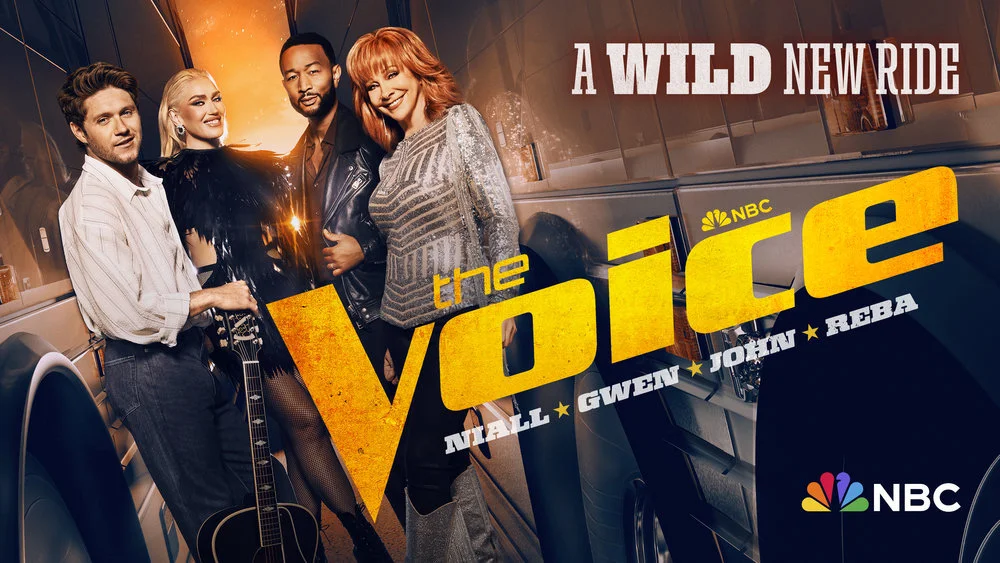 Tonight on The Voice 24, you are going to see a Knockout Round performance from Mac Royals, Taylor Deneen and Brandon Montel. Are you ready to see them face off for Team John Legend? We have had some really memorable performances in this round already, so why not keep the trend going?
If you head over to the link here, you can see all three performances teased. If you're wondering, here is our initial feedback.
Mac Royals, "Lost Without U" – Sensational. If anyone is going to defeat him in this performance, we're going to be shocked. Not only is he a fantastic singer, but he just has that silky charisma that you want for an instant superstar. He owns the stage and never looks nervous — even if he is, this is a guy who clearly is not showing it.
Taylor Deneen, "Sweet Thing" – There's no question that she's got a killer upper register, and she holds her own really well given who she is up against in this showdown. There are a couple of notes near the end that may be a tad sharp.
Brandon Montel, "Nobody Gets Me" – Incredible sense of style here! John, if nothing else, always makes sure that his artists look the part, and the same can be said here. Really smart song choice, but we do wish that there was a little bit more power in the vocals.
Who should win?
To us, it's clearly Mac when you consider the whole package, but we could also see Taylor getting it as an underdog here. This one should be a fun decision, mostly because you can make the case that all three still have some measure of untapped potential!
Related – Be sure to get some more news when it comes to The Voice right now
Are you rooting for Mac Royals, Taylor Deneen, or Brandon Montel on tonight's The Voice 24?
Be sure to share right now in the attached comments! Once you do just that, remember to keep coming back — there are some other updates coming that we don't want you missing.
This article was written by Jessica BunBun.