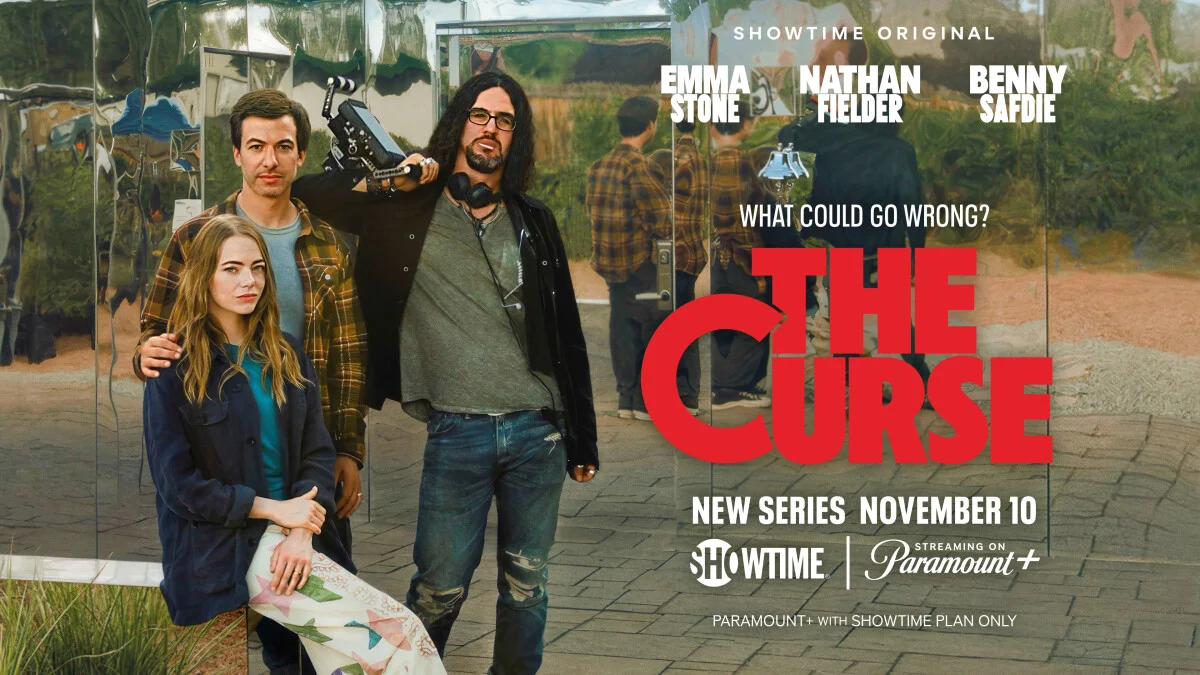 As we do get ourselves all the more prepared to see The Curse season 1 episode 2 on Showtime this weekend, why not talk about the curse itself?
One of the things that is, perhaps, the most curious about the show right is just how mysterious they are keeping things. The synopsis for episode 2 is barely a sentence; meanwhile, there aren't some large number of sneak previews out there for what lies ahead. Clearly, the network and/or the producers think that a less-is-more approach here is for the best.
SUBSCRIBE to Matt & Jess on YouTube for THE CURSE videos!
Yet, we do want to return to the title question here — in the pilot, Asher (Nathan Fielder) was cursed by a young girl after he opted to take back $100 from her. Sure, he claimed he would come back with smaller bills, but didn't in time. How much is this going to stick in his head?
Given that Whitney (Emma Stone) was not there for the titular moment, there are still questions about how much she will care or not care. The big idea that the show could be playing with right now is how much this moment will live in Asher's head. This is a guy who has been established as vapid, cynical, and truly abrasive. He does not appear to be the sort of person who would care at all about curses in general … and yet, could he the worse things get?
Of course, from the outside looking in, we'd still argue that he is the one cursing the community more than anyone. He hasn't done a legitimate act of kindness to anyone since his arrival and instead, he's trying to kick up dust in other places to protect his own hide. The real curse at the heart of The Curse may be he and his wife's presence, but is the show really out to communicate that directly? Time will tell.
Related – Are we going to get some more news on The Curse moving forward?
Do you think that the actual curse within The Curse will be continuously mentioned?
Share right now in the comments! Once you do just that, be sure to come back to get some additional updates.
This article was written by Jessica BunBun.