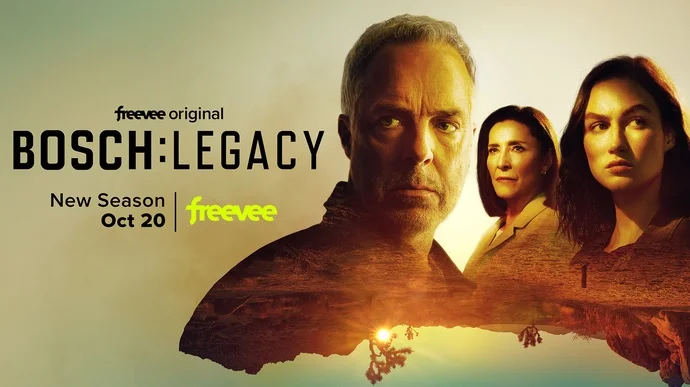 We're a few days removed from the Bosch: Legacy season 2 finale, and isn't it quite nice to know already that a season 3 is coming? From our vantage point, it does alleviate some of the pressure that would otherwise be there.
Now that we've said that, there are certainly some questions that remain. Take, for example, whether or not Harry Bosch put out a hit on Kurt Dockweiler. Or, what's going to happen to Honey Chandler amidst her run for District Attorney. There's a lot to be excited for!
SUBSCRIBE to Matt & Jess on YouTube for upcoming videos on BOSCH: LEGACY season 2!
Here's another thing to be stoked about at present — it doesn't seem like we are going to be stuck waiting for too long to see the cast and crew back on the air. In a post on Twitter, Titus Welliver himself had the following to say following the conclusion of the SAG-AFTRA strike:
We are back! Buckle up! Thank you all for your support and patience! We will start filming season 3 very soon, hope you're all enjoying season 2!!
We should note that there is no firm date as of yet when it comes to Bosch: Legacy season 3 production, but knowing that it's coming up is reason enough to be happy. We tend to think that Freevee would like to have it back at some point in the fall of next year, mostly because continuity does tend to matter a lot in situations like this. You don't want to keep viewers waiting for too long between seasons if you can help it and luckily, this is not one of those shows that requires some extremely long period of time for post-production work!
Related – Go ahead and get some more discussion on the end of Bosch: Legacy season 2, including the cliffhanger
What are you most interested in seeing as we inch closer to Bosch: Legacy season 3 on Freevee?
Be sure to let us know right now in the comments! Once you do just that, remember to come back — there are some other updates on the way that we don't want you to miss.
This article was written by Jessica BunBun.