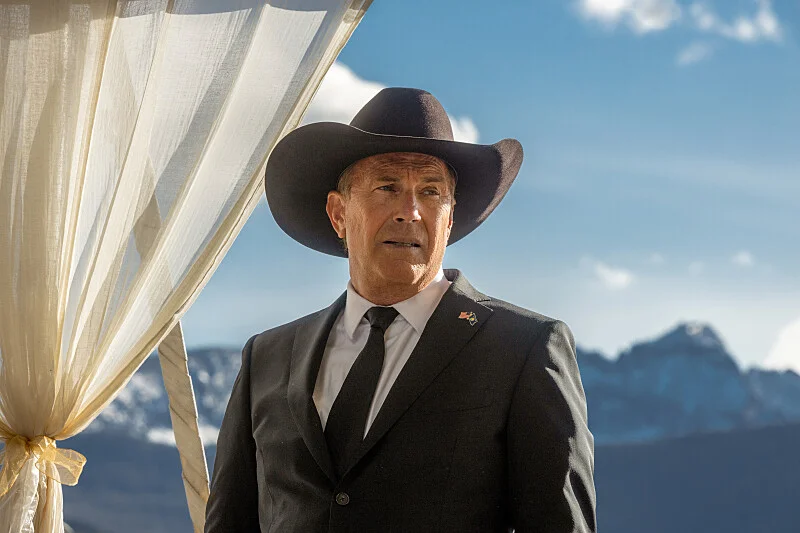 If you missed some of the recent news, we have a good sense now how long we'll be waiting until Yellowstone season 5 episode 9. So what are we looking at here? Think in terms of a November 2024 release. It is a long time to wait for any show, even if we are reasonably hopeful that it will be worthwhile in the end.
So why was the Paramount Network confident in announcing this date, even with us being months away from the show coming back? Let's just say they have their reasons.
SUBSCRIBE to Matt & Jess on YouTube for more Yellowstone season 5 videos!
First and foremost here, let's just note that the Taylor Sheridan is probably not going to start filming for some time. Personally, we'd be surprised if the cast and crew are back on set until late winter. That gives SAG-AFTRA and the AMPTP plenty of time to resolve the strike — though realistically, that could have been done months ago if the actors were offered a fair deal.
Meanwhile, this long break also gives Sheridan plenty of time to properly figure out how to address the John Dutton situation. There is a chance that we never see Kevin Costner on the show again, even if his character is one of the reasons for the show's immediate popularity. We're not even going to speculate on what is planned here, but we tend to think that the producers were bouncing around ideas even back before the WGA strike first started.
Finally, we just think the folks at Paramount were desperate to get at least some sort of date out there for fans to look forward to. It means fewer questions are asked — though there is some awkwardness to the fact that Yellowstone is returning a good 15 or so months from when it was originally intended to do so. (Once upon a time, it was planned to return this past summer.)
Related – Be sure to get some more news when it comes to Yellowstone right now, including more about some of the spin-offs
What do you most want to see moving into Yellowstone season 5 episode 9?
Share right now in the attached comments! Once you do just that, be sure to come back for some other updates.