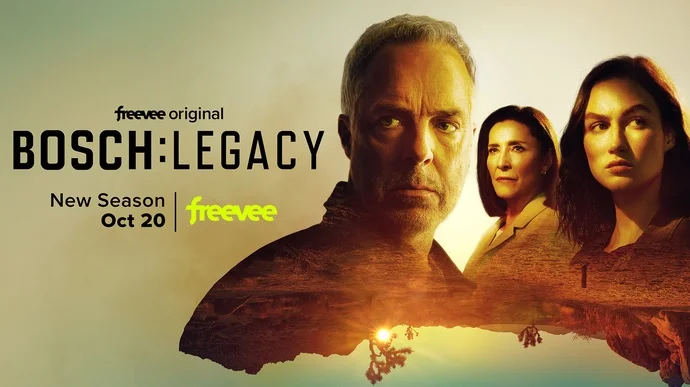 As we try to prepare ourselves for the upcoming Bosch: Legacy season 2 finale, should you also prepare for a cliffhanger?
The first thing to note at this point is that there are definitely a lot of stories that are taking center stage entering this episode. Think along the lines of the Lexi investigation, the Carl Rogers fallout, and Maddie's future as a part of the LAPD. Some stories could be tied up, but others? Well, there are reasons to save a few things for a potential season 3.
SUBSCRIBE to Matt & Jess on YouTube for upcoming videos on BOSCH: LEGACY season 2!
At present, one of the most important things to note here is that we actually heard about a season 3 renewal here far in advance. That indicates to us that more than likely, the writers were aware during season 2 that there was a pretty good chance they'd be coming back. That's a pretty useful thing, given that it allows them the ability to be bold with their endings. With a show like this, you have every reason in the world to want to create a cliffhanger. It gets your viewers' blood pumping, and it also sets the stage for whatever could be coming up next.
If there is any reason to not do a cliffhanger, it is because it doesn't feel organic to the story that you are telling. With that being said, we don't think that is going to be an issue here for all of the reasons that we've already mapped out. You have every reason in the world to want to draw out some of these stories, especially to create a seamless feel between seasons.
Will there be another life-or-death ending?
Well, we're not sure that we believe that, mostly because the writers may not want to emulate season 1. Even still, there are plenty of other ways to keep people excited.
Related – Be sure to get some more news on Bosch: Legacy, including more on what lies ahead
What do you most want to see moving into the Bosch: Legacy season 2 finale?
Do you think there's going to be a big cliffhanger here? Be sure to share in the comments! Once you do, come back for some other updates.
This article was written by Jessica BunBun.