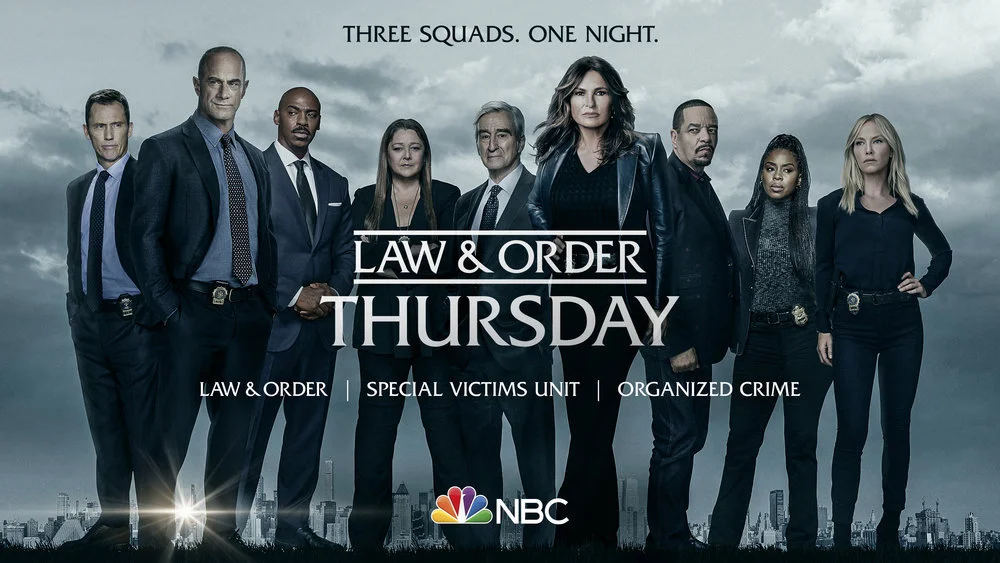 Is Law & Order new tonight on NBC? We do know we are inching closer to a premiere date, and the same goes for SVU and Organized Crime. These three shows are typically on this time of year, and we more than understand if anyone is feeling either frustrated or confused at the moment.
So what can we actually say right now? Well, it goes a little bit something like this: All three of these series are still unfortunately off the air. The SAG-AFTRA strike is still ongoing and until that wraps up, it is hard to know when any part of the greater Wolf Entertainment world will be back for more. We do think that NBC and the producers are gearing up to start filming as soon as they possibly can; the sooner that they do that, after all, the sooner that all of these shows will be able to premiere!
If there is any sort of premiere-date hope that we have right now, it is still late January or February. However, the former here is dependent on if actors get a fair deal in the next week or so. We're basically at the point now where it will be hard to do 13-episode seasons for any of these shows unless something gets done immediately; while we know that there's a lot of progress that has been made, that does not mean that anyone has signed on the bottom line.
Rest assured that once filming does begin for all three shows, we anticipate more news coming out. Work on Organized Crime may start a little bit later than the other two, and for a pair of important reasons.
1. The series has a new showrunner.
2. It was never planned to be as long as the other Law & Order shows this year, though it remains to be seen if the strike delays / changes to episode orders will impact that.
Related – Check out some further updates right now Law & Order: SVU season 25, including if the long time off the air would have a larger role in the story
What are you most excited to see as we move further into Law & Order, SVU, and Organized Crime?
Be sure to share right away in the attached comments! Once you do just that, be sure to also come back for some additional updates in due time.
This article was written by Jessica BunBun.