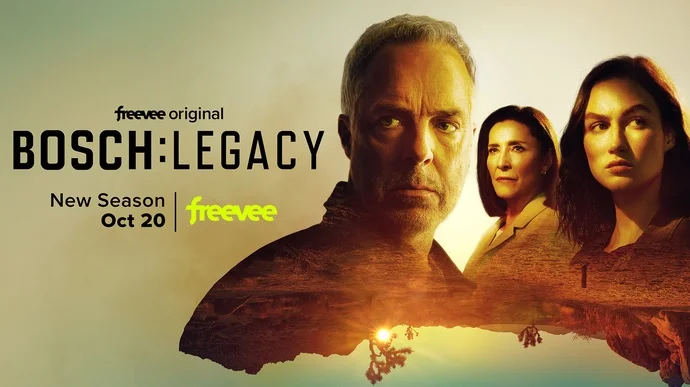 Isn't it nice to know that there is going to be a Bosch: Legacy season 3 pretty early on in the process of season 2 airing? If nothing else, we certainly appreciate it!
For those who are unaware, here is what we can say at the moment — it was first announced months ago that Freevee was bringing the show back, and all things considered, that proved to be quite a comfort for the show's creative team. It gave them a real opportunity to dive into the story far in advance and while they may have missed some time due to the writers' strike, it may not actually delay things all that much on-screen — of course, depending on how things go with the SAG-AFTRA strike in the weeks ahead.
SUBSCRIBE to Matt & Jess on YouTube for upcoming videos on BOSCH: LEGACY season 2!
Want to know more? Speaking to Parade, here is some of what author and executive producer Michael Connelly had to say about it for the time being:
Yeah, there's a season 3 and we're working on it. Obviously, we were delayed by the strike. We had just started in March and then the beginning of May, we were shut down. But we got back into it two weeks ago. This season, they delayed the release until October. It had nothing to do with the strike; that was the plan all along. But now that kind of plays into our hands, so we should have Season 3 come out by October of next year. We're pretty happy.
Personally, we are fine with Bosch: Legacy lasting as long as the creative team and Titus Welliver want. This is an old-school cop drama that you don't have much of these days and while it does give you some great things from the books, there is also a new energy in here, as well. It can be a mixture of different things that work for both longtime fans and those who are somewhat newer to the world.
Related – Want to know more entering the next Bosch: Legacy episode?
Are you hoping already for the chance to see Bosch: Legacy season 3 next fall?
Sound off here in the comments, and also come back to get some additional updates.
This article was written by Jessica BunBun.