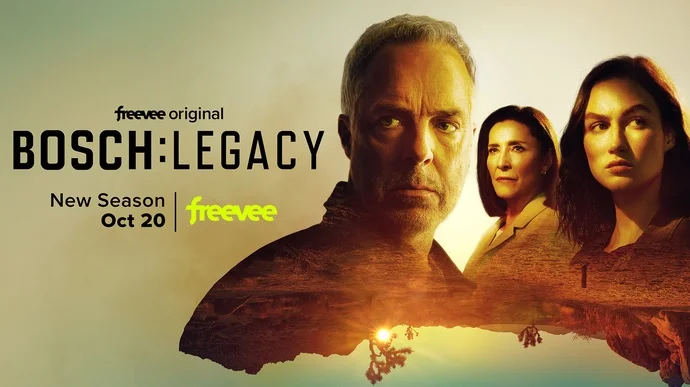 Following the first four episodes of Bosch: Legacy season 2, why wouldn't you want to know more about episode 5?
Well, let's just go ahead and put it this way: There is potential for so much more when it comes to drama ahead, and we just hope that you are ready! The story is really just getting started as Bosch continues to work with Honey Chandler, and he finds himself facing two different challenges — sure, he has a new case, but also the remnants of the Carl Rogers storyline, which is still very much weighing on his career. (The Carl Rogers story is one that, to be frank, just will not die.)
SUBSCRIBE to Matt & Jess on YouTube for upcoming videos on BOSCH: LEGACY season 2!
Following episode 4 on Freevee, you can see a short preview for episode 5 that suggests that the pipeline is going to stay play a major role in what is coming up for Harry. Meanwhile, Maddie could be getting a new assignment that puts her back out in the field after some time recovering from her life-or-death situation.
Do we want Maddie to be successful? Absolutely, but you do have to wonder whether or not this is going to be the right move for her at the end of the day. Is she really ready to jump back out there into this world again? There are some legitimate questions to wonder about that and for now, we're not that sure that there is a clear answer. Recovery takes time from trauma, and it is also different for each individual person. Maddie is also a Bosch, and that means that inherently, she is not always going to be the best at opening up.
Rest assured, you are going to get both episode 5 and episode 6 next week — there is a lot to be psyched about!
Related – Go ahead and see more news on Bosch: Legacy now, including more on the Maddie cliffhanger
Where do you think things are going to go with Maddie entering Bosch: Legacy season 2 episode 5?
Share right away in the comments! Also, come back here to get some other updates.
This article was written by Jessica BunBun.