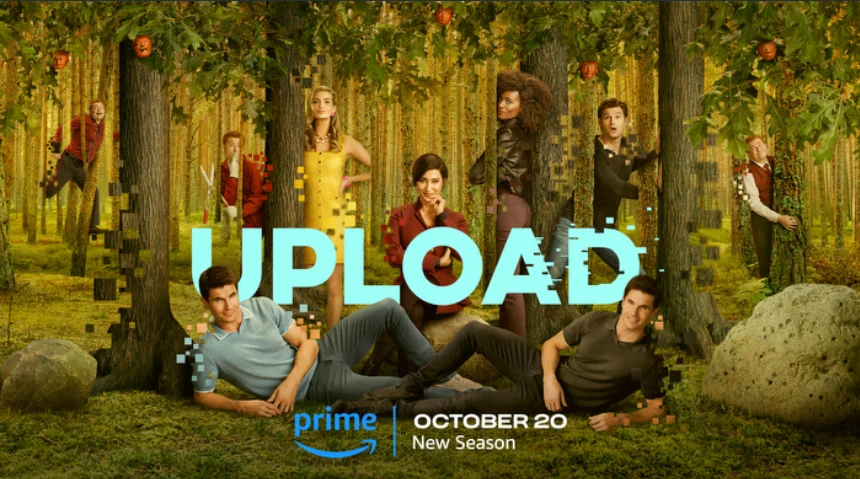 Following what we saw through the first two episodes on Prime Video, do you want to look for a moment towards Upload season 3 episode 3?
Well, first and foremost let's start off here by having a discussion about the future of the Robbie Amell show itself. You are going to have a chance to see both episode 3 and episode 4 on the streaming service next week, and there will be two weekly from here on out. This allows it to have somewhat of a binge-watching experience, while also being on the air for long enough to feel reasonably relevant.
SUBSCRIBE to Matt & Jess on YouTube for upcoming Upload coverage!
As for what is coming up at this point when it comes to the story here, the good news is rather simple: Nora and Nathan are together, and Freeyond seems to be destroyed! Or, that is the case for the time being. It remains to be seen if some of those billionaires are really done, since they could easily come up with some sort of other scheme further down the road.
Meanwhile, there is another big question that we have to think about right now when it comes to the two different Nathans: How long can they coexist? Also, is Ingrid really going to get what she wants out of all of this? Right when it seemed as though she was starting to realize that she needs to find love within herself, Nathan came back — and we know just how problematic that can be a lot of the time for her. There are still six episodes left, and we absolutely think we'll be seeing a lot of other twists and turns. Why wouldn't we?
Above all else, though, we will continue to have reasons to laugh. This is, after all, a lot of what the show does best.
Related – Get some more news when it comes to Upload, including some more discussion about a possible season 4
What do you most want to see when it comes to Upload season 3 episode 3?
Be sure to share right now in the comments! Once you do just that, remember to keep coming back for some other updates.