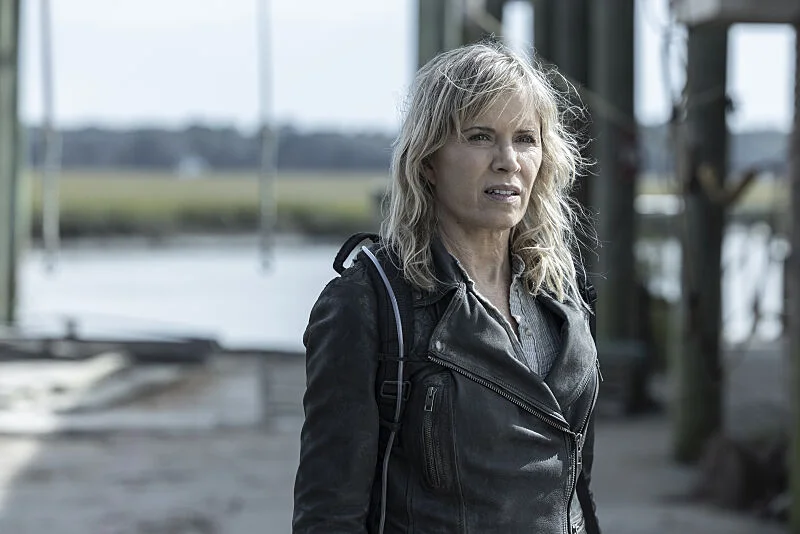 If you were not prepared for the arrival of Fear the Walking Dead season 8 episode 7 in just one week, here's another reason to be! The folks over at AMC just keep putting out new footage in anticipation for what lies ahead here, and there is some fantastic stuff!
Of course, at the center of it all are some characters we have not seen in quite some time. We know that Victor Strand will be making his grand return after a good while off-screen, and that is without even mentioning the epic, much-anticipated return of Daniel Sharman as Troy Otto. He was one of the most vicious characters who existed within this world and now, he has returned to inflict more chaos on the world.
SUBSCRIBE to Matt & Jess on YouTube for more THE WALKING DEAD: DARYL DIXON VIDEOS!
Want to know more? Then we suggest that you head over to the link here to watch a new preview, one in which Troy presses on the location of Madison. We know that he has revenge on his mind first and foremost, but there won't be all that many people out there super-interested in helping out.
Here's the thing about Troy's return…
He has been gone from the show a long time and as a result of that, he has probably taken his time to plot and figure out what he wants to do from here. If revenge really is his top priority, he will do almost everything within his power to get it. If you are one of the other characters, the best thing that you can do is steel yourselves the moment that you realize that he is back and, from there, whatever it is that he actually wants.
Related – Go ahead and get some other news on Fear the Walking Dead now, including other details on what's to come
What do you most want to see moving into Fear the Walking Dead season 8 episode 7?
Be sure to share right now in the attached comments! Once you do just that, remember to keep coming back for some other updates.
(Photo: AMC.)
This article was written by Jessica BunBun.