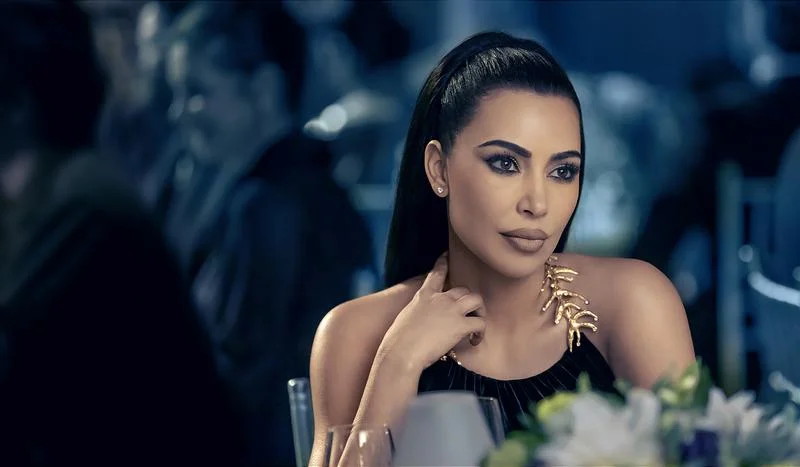 We knew that there were a lot of questions ahead entering American Horror Story: Delicate over on FX, but here is a big one: What was behind bringing Kim Kardashian on board the series? Well, let's just say that there were a lot of reasons for it.
Now, there may have been a creative reason for what the producers did here with the reality star and the Siobhan character. In the end, though, the biggest reason for Kardashian being on the show is rather simple — commercial success. She's an extremely big name, and easily the biggest celebrity to come on board the franchise since Lady Gaga back in Hotel. The idea here was to get viewers back to the franchise, or watching for the very first time.
SUBSCRIBE to Matt & Jess on YouTube for more AMERICAN HORROR STORY videos!
We've seen some of the early ratings for American Horror Story: Delicate, so what can we say already? Well, it does seem like the decision to cast Kim was absolutely a smart one! So far, the series is averaging more than 380,000 live+same-day viewers, a massive increase of more than 40% from the season 11 (New York City) averages. Now, we shouldn't be that shocked by this given the fact that New York City was somewhat under the radar and not promoted to the extreme, but it is still a very-nice bump for the show.
Now, it is also important to note that the majority of viewers for the franchise do not watch live, and either record it via DVR or stream on Hulu the next day. The numbers we're discussing here are just a tiny average. While it is possible that things fluctuate or change over the course of time, the easy takeaway for now is that Delicate is an immediate success, and we feel rather confident that FX is thrilled with what they have.
Related – Check out more news on American Horror Story: Delicate, including other details on what the future may hold
What have you thought about American Horror Story: Delicate as a whole so far?
Share right now in the comments! Once you do just that, remember to also come back to get some additional updates.
(Photo: FX.)
This article was written by Jessica BunBun.