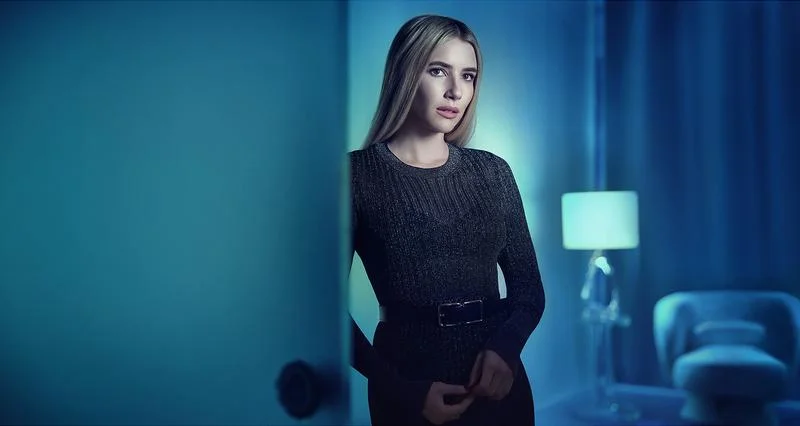 As we get ourselves prepared for American Horror Story: Delicate episode 3 on FX, it does feel like there are big ideas that could be addressed here. Take, for starters, whether Anna Victoria Alcott can feel confident about anyone in her orbit.
After all, is there any reason for her to be right now? Let's just put the question like that for a moment, given that Dex is acting shady, her doctor is super-creepy, and even her own team seems to have questionable motives at times. We don't think that she is crazy and yet, clearly someone wants her to think that she is. This could go from bad to worse over the course of next week's installment, which carries with it the title of "When the Bough Breaks."
SUBSCRIBE to Matt & Jess on YouTube for more AMERICAN HORROR STORY videos!
If you want to get at least a few more specifics about what lies ahead here, go ahead and check out the American Horror Story: Delicate episode 3 synopsis:
As Anna and Dex settle into their Hamptons sanctuary, the comfort begins to fade. Her circle of trust is slowly shrinking, and doubt creeps into Anna's head – could the evil be right under her nose? Written by Halley Feiffer; directed by Jennifer Lynch.
One of the best things about this season is that the entire season is written by one person in Feiffer, which does raise the chances that there's going to be a pretty consistent vision around throughout. We are frustrated that some of the season was shot during the WGA strike but with that winding down, there is at least a chance that there could be a writer presence on set for when the end of the season is shot. (Remember that there's going to be a break in the season while we wait for the SAG-AFTRA strike to end.)
Related – Get more discussion now on American Horror Story: Delicate, including whether we can really trust Siobhan
What do you think we will be seeing entering American Horror Story: Delicate episode 3 on FX?
Go ahead and let us know right now in the attached comments! Once you do just that, be sure to keep coming back to get some other updates in due time.
(Photo: FX.)
This article was written by Jessica BunBun.