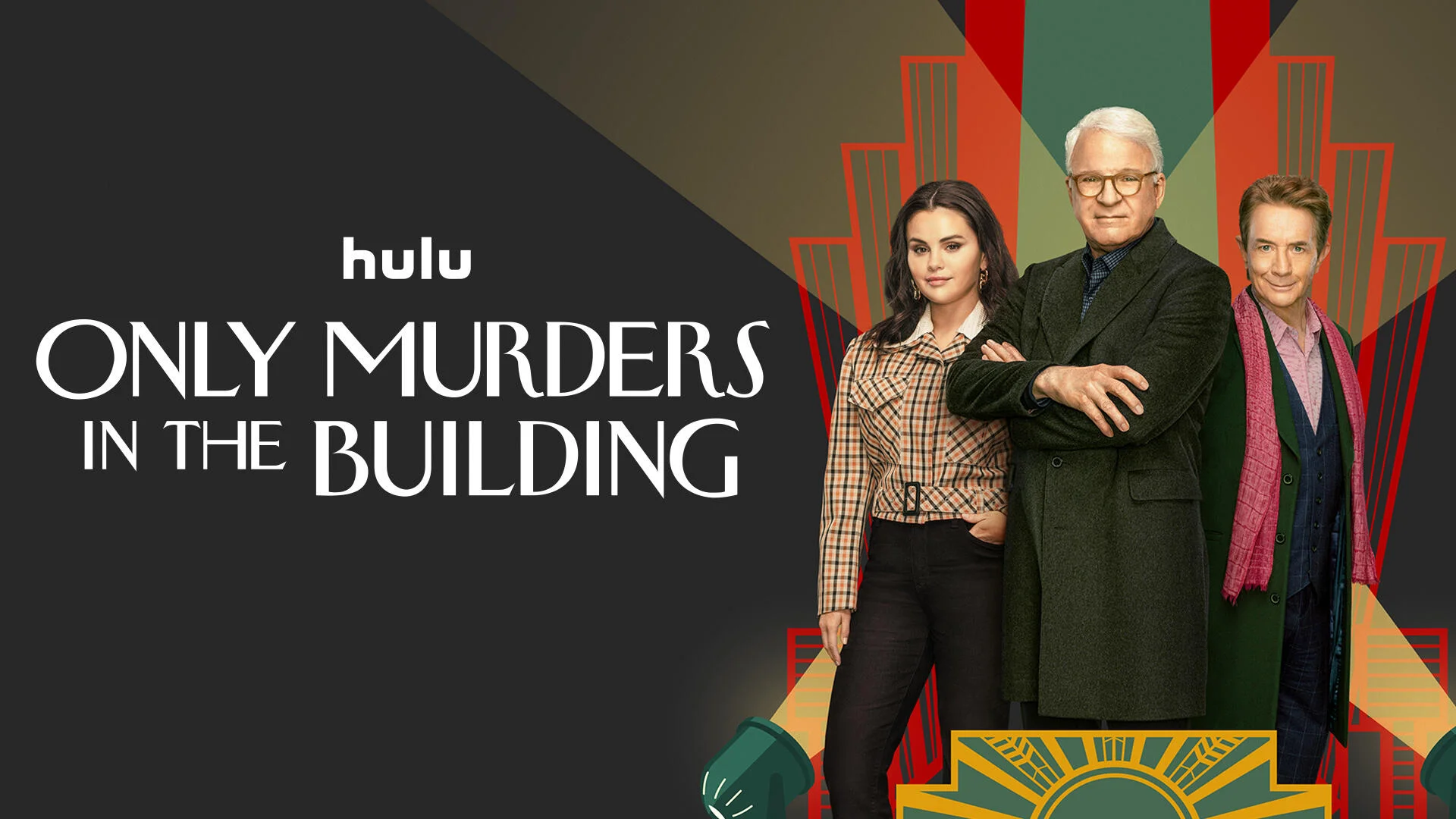 We knew that Only Murders in the Building season 3 episode 9 was going to give us a lot of answers leading to the finale. With that being said, what do we actually know? Well, as per usual, the answer here is complicated.
Let's start off with the big reveal — we may know who killed Ben. Or, at least who seems to be the killer based on Ben, Mabel, and Oliver's recreation of opening night of the play. First and foremost, we found out the Dickie was not responsible for what happened, as he was not even inside much of the night. Meanwhile, Tobert was only around briefly and Loretta had her own responsibilities.
SUBSCRIBE to Matt & Jess on YouTube for more Only Murders in the Building discussion!
In a lot of ways, you can argue that the true story was telegraphed the moment that we saw a glimpse of Maxine the critic in the "previously on" — it was Donna who was responsible. Or, that's at least what the trio have surmised at the moment. They've come to realize that she is the person who had the strongest motive on that night. She knew, thanks to an advance version of Maxine's Death Rattle review, that the show was going to be panned. Also, she realized that Ben was going to be called the weak link. She knew his weakness was cookies and with that, she poisoned one in celebration of opening night and left it in the dressing room. He was talking to the cookie, which was a part of the footage that Tobert recorded. He also wrote the "pig" message himself.
If the play was a flop, Donna may not have cared … at least if it was only her reputation that it was impacting. She also had her son Cliff to think about, and that's where things get a little bit hairy. She may have made this move to ensure that her son did not end up in a position where his first show was a flop.
Technically, the trio still can't fully prove anything when it comes to Donna, and there are still questions there. Also, how do we know for sure that she pushed him?
Related – Be sure to get some news moving into the Only Murders in the Building season 3 finale
What did you think about the events of Only Murders in the Building season 3 episode 9?
Be sure to share right now in the attached comments! Once you do just that, be sure to come back for some other updates.
(Photo: Hulu.)