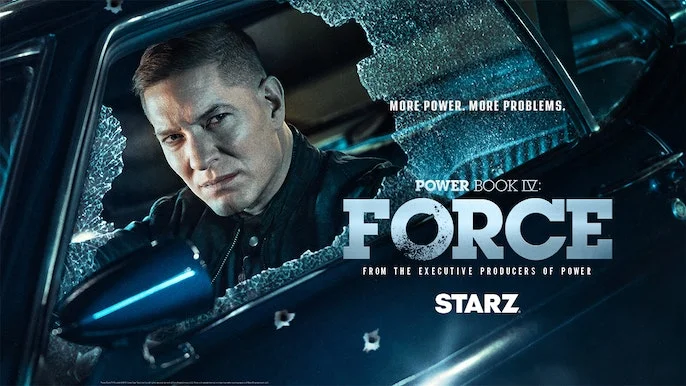 We had a feeling entering Power Book IV: Force season 2 episode 4 that something big was going to happen, but what did?
Well, we did end up seeing a character killed off in Seamus — but it's actually who killed him that may be the bigger surprise. Right when Tommy and Diamond found themselves in a pretty precarious position, D-Mac ended up being the one who pulled the trigger. Tommy's nephew has now killed a cop and as you would imagine, that's going to be a difficult situation to get out of! Sure, nobody else knows he did it, but how long is that going to last.
Tommy may not love the fact that D-Mac has now gotten himself neck-deep in all of this stuff … but can he really be mad given that he may have saved his life? Episode 4 was a reminder of just how complicated things are getting already for Tommy; sure, he and Diamond are making money, but what's the overall cost of it? His family is getting involved and, beyond just that, he is walking a tightrope when it comes to his relationship with Mireya. Sure, it is blossoming but, at the same time, he's also having to take out people in bathrooms while in the midst of spending time with her!
The D-Mac decision has to be the big, defining moment of this Power Book IV: Force, largely because we're not sure how seriously we can take things when it comes to Claudia Flynn wanting to kill her father. It feels like with this family, nothing ever goes according to plan and they just prove to be a near-constant mess.
Who knows? All of this could lead to Claudia getting herself killed when the dust actually settles here.
Related – Get a better sense of what's up on Power Book IV: Force season 2 episode 5
What did you think about the events of Power Book IV: Force season 2 episode 4 overall?
How do you think we are going to see Tommy and D-Mac find their way out of this situation? Share right now in the comments! Once you do just that, be sure to keep coming back for more.
(Photo: Starz.)