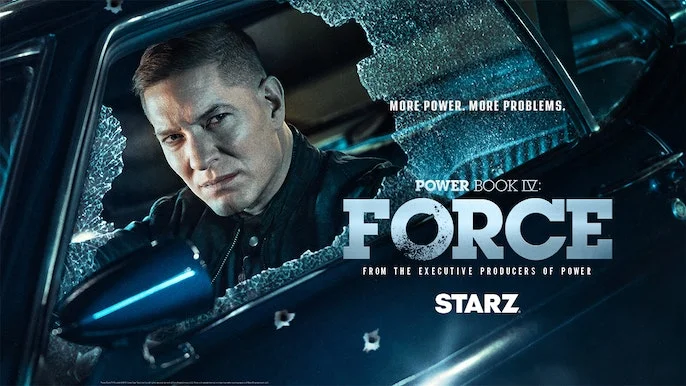 Next week on Starz you are going to have a chance to see Power Book IV: Force season 2 episode 5 arrive — want to know more?
Well, let's just go ahead and say the following here right now: "Crown Vic" could be the most important installment we've seen just yet. One of the things that we've seen over the course of the entire franchise is that these episodes have a tendency to be stuffed full of action and big story pieces. That could mean a major character dies and if not that, we wouldn't be super-shocked if we see a major reset of at least one story across the board.
Below, you can see the full Power Book IV: Force season 2 episode 5 synopsis with some other updates on what lies ahead:
Heightened police presence threatens Tommy and Diamond's bottom line, Jenard hits rock bottom, and the Flynn family loyalties are tested with devastating results.
What does Jenard's rock bottom look like?
Well, let's just go ahead and say at the moment that there's a chance to really dive into some emotional stuff here, especially since it has felt for a while like there are some great stories to tell for this character that have, at least to some extent, bubbled underneath the surface. This is a chance to really give us a much better sense of some of those than ever before.
Remember that at the end of episode 5, we are going to be at the halfway mark of the season. There is a ton of stuff that is coming after the fact here! If there is one bit of advice that we can go ahead and give, it is to prepare yourself for almost anything and also, keep watching on Starz. There is technically no season 3 renewal as of yet and while we are optimistic for more, we have to wait for it to get that official green light before we start to do even a metaphorical victory dance.
What do you most want to see entering Power Book IV: Force season 2 episode 5 on Starz?
Be sure to share right now in the attached comments! Once you do just that, remember to also come back here to get some additional updates.
(Photo: Starz.)