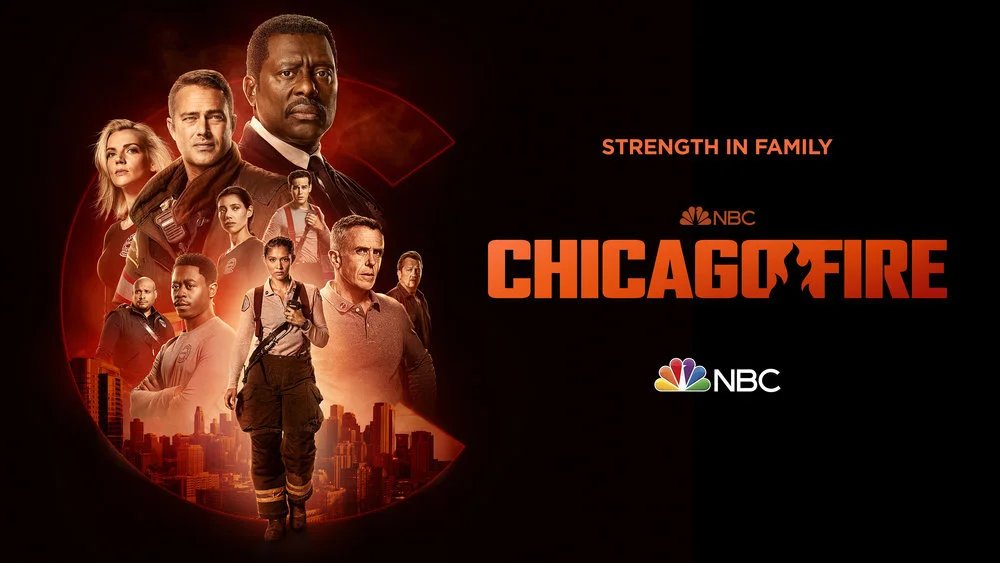 We don't think that we need to tell you that the struggle is real waiting for the Chicago Fire season 12 premiere on NBC. There are hopes that the WGA strike could be over soon and with that, we could be inching closer to production starting up!
It goes without saying that if that happens, we could finally start to see some action bringing us closer to a premiere in 2024. There are some huge cliffhangers that need to be addressed at the moment, including what happened to Mouch and also if Kidd is able to bring Severide back home. These have been big question marks for a while, and we are happy to be getting to the other side of them.
One of the questions we've wondered for a while is how many episodes we could realistically get in the event the WGA strike ends this week, and let's just say we have good news. In theory, thirteen installments could still be on the table, at least if certain conditions are met. This is according to former SVU showrunner Warren Leight, who obviously understands better than anyone how shows within the Dick Wolf universe work. Here is what he had to say on Twitter:
Rumors are flying that a deal is imminent. Who knows… but IF, somehow, the WGA and the AMPTP could come to an agreement by month's end, and if SAG-AFTRA could come to one by October's end… a 13 episode network season could still be saved … Writers – once hired – would need less than the normal 5 or 6 weeks of lead time to start the season, since they'd "only" be doing 13 episodes. If, instead of the traditional 2 week unpaid Christmas break, everybody agreed to one week (to make up for all the lost work)… you might be able to get 5 eps shot before the new year. It would then be possible to shoot 8 more before late April (this might involve a partial tandem). Point is: it's actually doable, which is perhaps one reason negotiations have finally started. Godspeed to all.
For now, let's keep crossing our fingers! Writers and actors have deserved a fair deal for a while, so let's hope that the AMPTP is now serious about working to make that happen.
Related – Be sure to get some more news on Chicago Fire, including whether the break will impact the story
What are you most excited to see moving into Chicago Fire season 12?
How many episodes, realistically, do you think we're going to get? Be sure to share right now in the comments! Once you do just that, come back for other updates.
(Photo: NBC.)