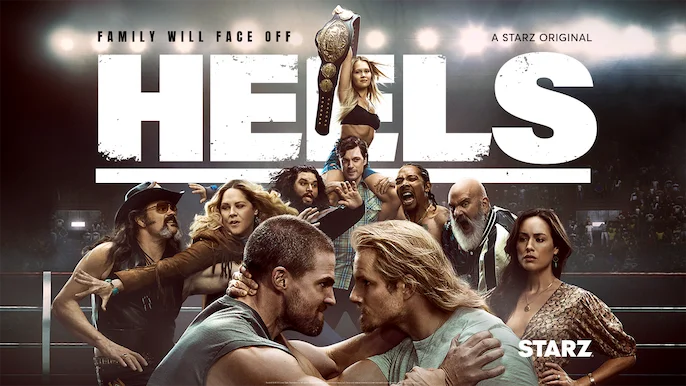 Is Heels new tonight on Starz? Are we inching ever closer to the next big story for Jack and Ace Spade within the DWL.
Well, it probably goes without saying that we would like a little bit more news on the show moving forward. How can we not based on how the second season ended? The future for Jack Spade as a wrestler is very much up in the air after the events of the season 2 finale, which may have left him paralyzed. There is a lot that has to be figured out for him, and unless we get another season, we probably are not going to have a chance to learn the truth.
Unfortunately, whatever happens from here is something that we're going to be forced to wait on for a while. There is no installment of Heels on the air tonight, and there may not be one for a rather long time still. Starz has yet to renew the Stephen Amell – Alexander Ludwig series for another batch of episodes and as far as we can tell at present, we consider this to be very much a bubble show. It aired during a difficult time where the actors and writers could note promote it, and the first season was also a bubble show at the same exact time.
Our advice, at least at the moment, is pretty simple: Be patient. Also, remember to keep recommending the show to your friends! The more people who check the show out, even after the fact, the more likely it is that it will be able to come back for more.
When could a possible season 3 come back?
If it does get renewed, we'd be surprised if we were to see it at some point before we get around to 2025. After all, there was a LONG wait between season 1 and season 2…
Related – Be sure to get some more news on Heels now, including a few more discussions about Jack's future
What do you most want to see moving into a possible Heels season 3 over at Starz?
Share right now in the attached comments! Once you do just that, remember to come back to get some other updates.
(Photo: Starz.)