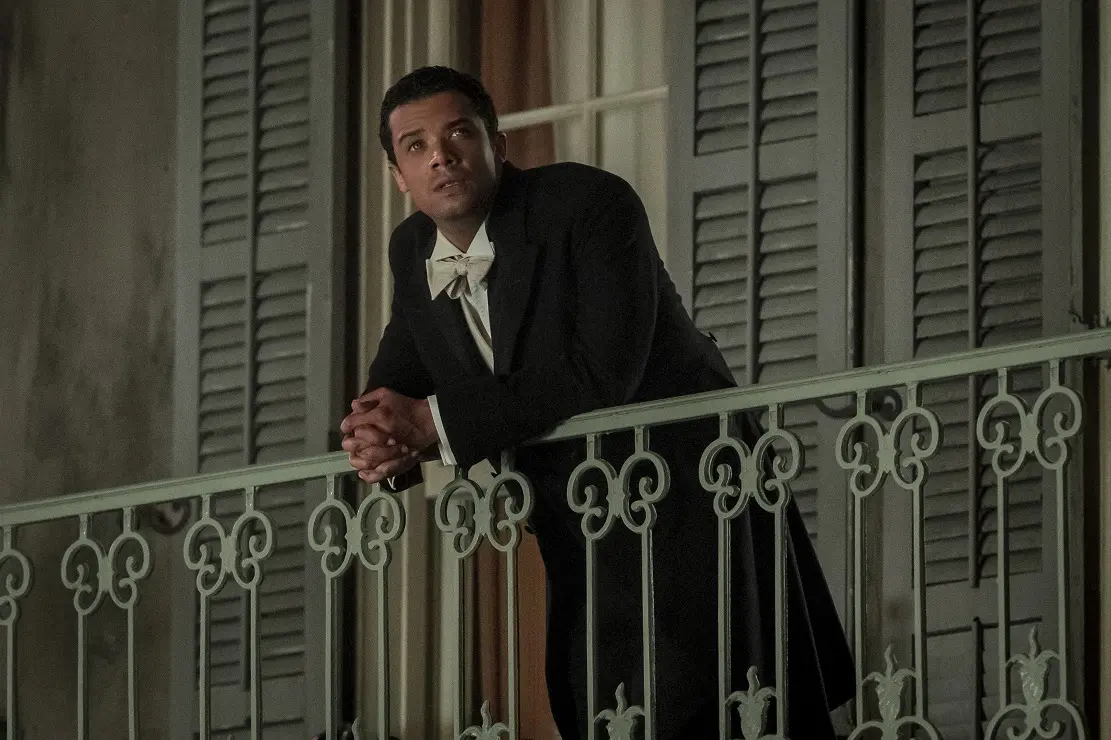 Is there any chance at all that AMC could announce an Interview with the Vampire season 2 premiere date at some point this fall? We know already that the show is not coming until we get around to 2024 and yet still, there's a reason to think that we are inching ever closer to some big reveals.
After all, consider it this way: The Anne Rice adaptation recently got a SAG-AFTRA waiver to continue filming in Prague, and that may actually enable the show to wrap up its upcoming batch of episodes sooner rather than later. This gives the network a lot of options moving forward, especially at a time in which they are going to need some more programming on the air.
SUBSCRIBE to Matt & Jess on YouTube now for more Interview with the Vampire videos!
Unfortunately, here is the bad news that we have at the moment. Unless AMC is interesting in bringing the show back in either January or February, we're not sure that there's going to be an announcement on a date this fall. It would be great if there was, but in general the network may opt to be pretty patient on things. That is especially the case for a show that does require at least some special effects, which can slow down the post-production process.
No matter when we get more of the story…
We absolutely think that it's going to deliver! How can it not, at least based on some of what we've seen about it so far? This is a series that did a great job getting both book fans and new fans alike on board for season 1, and we tend to think they will do whatever they can in order to keep that positive momentum going for a little while longer.
(For those wondering, there is no word yet on production for Mayfair Witches season 2.)
Related – Get some other discussion now all about Interview with the Vampire resuming production
What are you most excited to see moving into Interview with the Vampire season 2 moving forward?
Go ahead and let us know in the attached comments! Once you do just that, keep coming back for more.
(Photo: AMC.)
This article was written by Jessica BunBun.