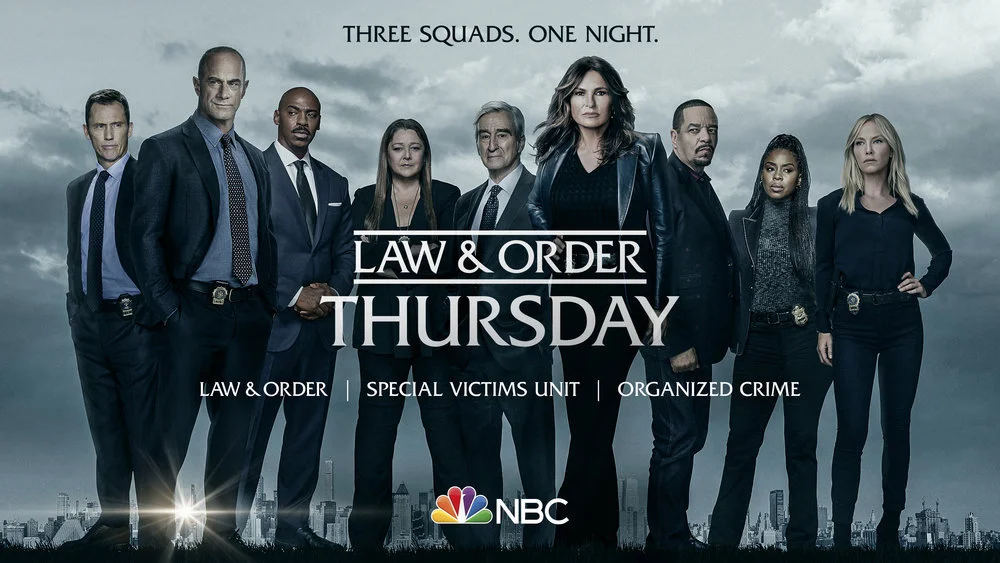 Is Law & Order new tonight on NBC alongside both SVU and Organized Crime? We know that it has been a long hiatus already, and it has been made rather longer by the fact that there has been almost no news.
Now, unfortunately, we have to go ahead and say that the parade of sad information continues: The franchise is not airing new installments tonight, and nor will it be for a good while still. The idea right now is that they will all be off the air until at least January, if not later than that as we continue to navigate through the writers and actors' strikes that have been going on for time.
Of course, we'd love to come on here and paint a picture of clarity, one where we can say that we know what's going to happen with all of these shows as we press onward. Unfortunately, we're just not there. The reality here instead is that more than likely, we are several weeks away from a resolution to the WGA strike — but at least there are talks happening in regards to a resolution. Things are even more vague when it comes to the SAG-AFTRA strike. We tend to think that once the WGA one is over, the attention may shift — that will allow the writers the chance to get together some scripts while we wait for production to start.
If filming for the entire Law & Order franchise can begin in November, then it might be possible for the shows to be back in the first couple months of 2024.
As of right now, we actually think that the Christopher Meloni series is in the most interesting spot of all of them. Because it was always going to have a shortened season even without the strikes, the story may not have to be adjusted all that much. The same cannot be said for the other shows.
Related – Check out some further updates when it comes to Law & Order: SVU, including what the best-case scenario for season 25 could be
Is there anything you most want to see moving forward when it comes to Law & Order, SVU, and then also Organized Crime?
Be sure to let us now below! Once you do just that, come back for some other updates.
(Photo: NBC.)
This article was written by Jessica BunBun.