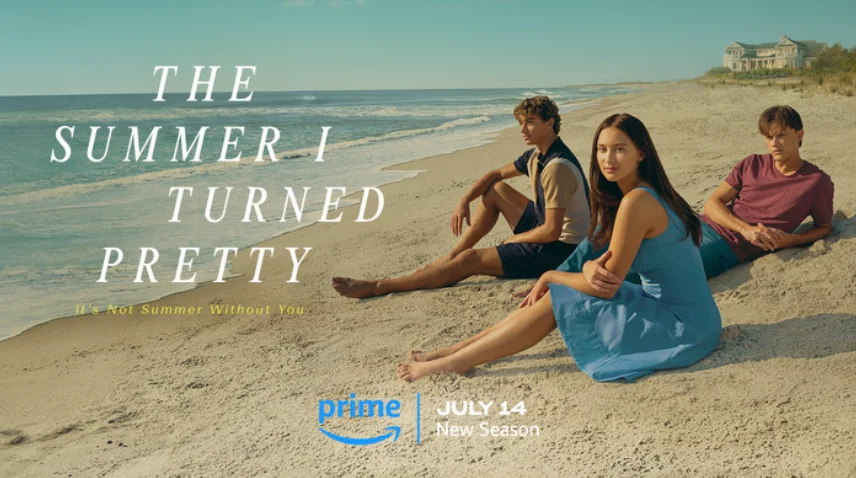 After the season 2 finale this week on Prime Video, what can we say about The Summer I Turned Pretty season 3? Is there already a good bit to hope for here?
Well, we should start off by noting the fact that the teen romantic drama has already gotten the greenlight for more! Because this information is already out there, you don't have to worry about this and instead, we just have to wait and see when the next batch of episodes would actually come out.
Would it be amazing if there are more episodes next year at around the same time? Sure, but there are some complicating factors that you do have to consider here. Take, for starters, the WGA and SAG-AFTRA strikes causing some significant delays. Now, they are important to happen since writers and actors deserve a lucrative future all across the map; we just hope that everything is settled before too long and the streaming services / studios understand fully what is at stake.
Now, we do think that if they can help it, Prime Video will want The Summer I Turned Pretty back on the summer. After all, does anything else even make the tiniest amount of sense? Summertime is when they can capture the most of their younger base! Given that season 1 was in June 2022 and season 3 was in July 2023, it's possible that August 2024 could be viewed as a best-case scenario for the show's future unless there is a quick turnaround after the strikes are over.
Story-wise, we do imagine that there are going to be some more huge developments for the show's central characters and along the way, we are probably building towards a certain amount of closure. Because of the nature of this story and the ages of the main characters, we're not sure this is a tale that can be around forever.
Related – Get more news on The Summer I Turned Pretty season 3 now
What do you most want to see moving into The Summer I Turned Pretty season 3 over at Prime Video?
Be sure to share right now in the attached comments! Once you do just that, remember to keep coming back for some other updates.
(Photo: Prime Video.)