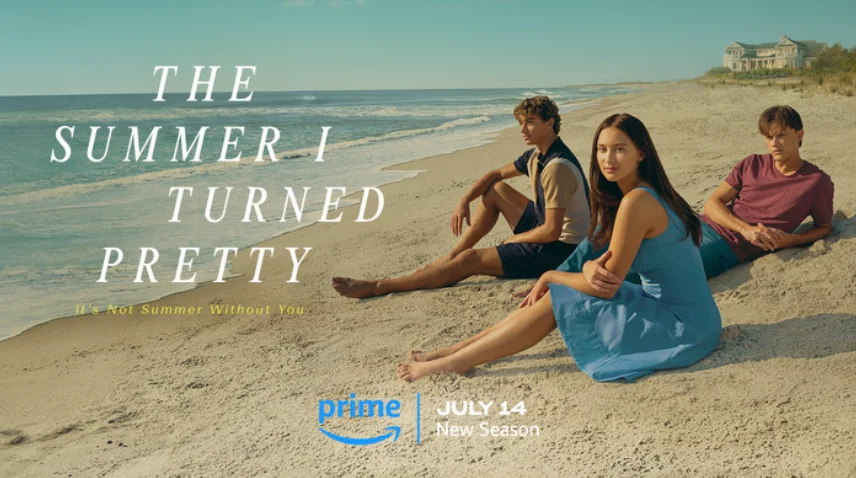 For those out there wondering about the future of The Summer I Turned Pretty on Prime Video ahead of the finale, we have good news. Today, the folks over at the streaming service confirmed that there will be some more of the romantic teen drama down the road.
In their statement today, the folks at the Amazon-owned service technically confirmed that the season 3 order came about prior to the start of the WGA and SAG-AFTRA strikes, but work cannot be done on it obviously until they are over. Here is more of what Vernon Sanders, head of television for Amazon and MGM Studios, said in a statement per TVLine:
"We've been delighted to see the passion with which fans have embraced The Summer I Turned Pretty, making Summer Fridays an entertainment phenomenon … This charming, deeply heartfelt series has shown the breadth of our customer base, appealing to a young, diverse set of viewers. Jenny Han is a gifted storyteller, whose fans have been clamoring for the third chapter of this story. We're excited today to share the news that they have a lot more Summer to look forward to. Thank you to Jenny, Sarah Kucserka, and Karen Rosenfelt and our friends at wiip for their remarkable work and partnership."
So when will a potential season 3 premiere? You can argue that a start in the summer of 2024 makes the most sense, largely when you think about the style and themes that this show brings to the table. However, at the same exact time we're not sure that there is enough time for it to be made! We just think that, at least for the time being, the best thing you can do from the outside looking in is try to cross your fingers and also hope for the best.
What do you think about The Summer I Turned Pretty being renewed for a season 3 at Prime Video?
Be sure to share right now in the attached comments! Once you do just that, remember to come back to ensure you don't miss any other updates as time goes on.
(Photo: Prime Video.)