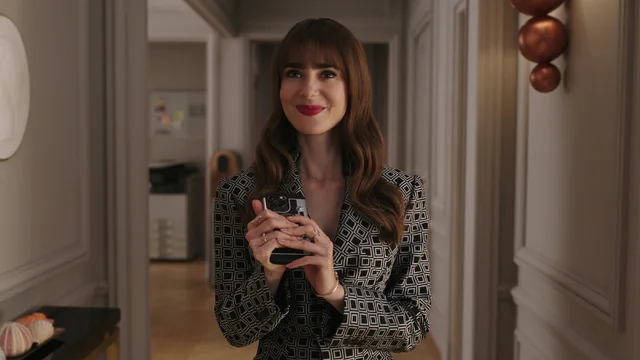 Is there a chance that we are going to learn anything more about Emily in Paris season 4 over the course of this month, whether it be a premiere date or something more?
We suppose that first and foremost, there are probably a lot of people who probably thought the Lily Collins series would be back in production at about this time of the year. Unfortunately, that hasn't happened. What's going on here? Well, it is a simple function at present of the fact that the writers' strike is still ongoing. We would love to be able to sit here and say that there is an end in sight for a multitude of reasons, but one does not appear to be clear.
Because of this situation, production has of course been delayed, and the same goes for when new episodes will eventually surface on Netflix. It does feel like 2024 is a safe assumption, largely because this is not one of those shows that takes an extremely long period of time. Of course, there is still a lot of room for nuance as to when in 2024 we could end up seeing it. Provided that the strike ends soon (please, pay the writers) and filming can begin this year, we're at least optimistic that we will be able to see the next chapter of Emily's story in the first half of next year.
Just make no mistake here that we want it desperately, and for good reason. Remember that the series capped off season 3 with a big cliffhanger, which leaves the romantic future of Emily very much in the air.
Honestly, we'd be surprised if there is any more news on Emily in Paris season 4 this month, let alone a premiere date announcement. We may not get that until the start of next year, at the earliest.
Related – Go ahead and get more news on Emily in Paris now, including some scoop from Collins
What do you most want to see when it comes to Emily in Paris season 4 on Netflix?
Share right now in the attached comments! Once you do just that, remember to also come back here for even more updates.
(Photo: Netflix.)