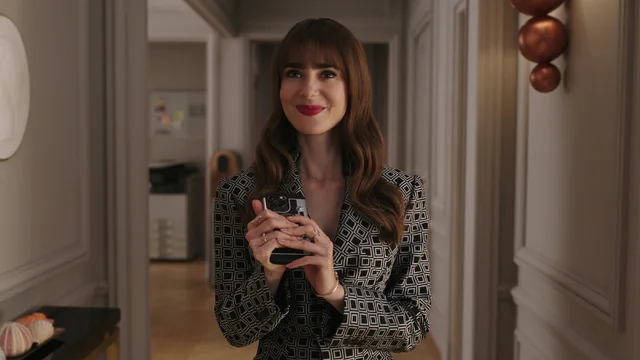 We know that we are very much excited to see Emily in Paris season 4 premiere on Netflix eventually … but you're also going to be waiting a good while first.
What's going on here? Well, the writers' strike has already delayed the start of production and with that, we don't anticipate that new episodes are going to be surfacing this year. Still, there is a lot to prepare for moving forward, whether it be escapism, humor, romance, and a whole lot more.
As a part of their global Tudum fan event today, the folks at the streaming service debuted a new video (watch here) featuring star Lily Collins, one where she poses a lot of the big questions for her character and others moving into the new season. She promises that there is plenty of drama ahead for a lot of different characters, plus also a chance at some sort of "Roman holiday" for Emily before everything is said and done.
Is season 4 going to be the final one for Emily in Paris? With a lot of networks and streaming services, it would probably be silly to even ask this question so early on in the run. Yet, this is where we remind you that with Netflix, four seasons is actually a pretty long time to be around! There is no guarantee of a season 5 and with that, we imagine that the story is going to do its best to deliver on a lot of big swings and keep you talking.
Hopefully, over the months to come the writers across TV are going to be paid what they deserve and with that in mind, there will be a chance for the cameras to roll and for all of us to be even more excited than we already are.
Related – Be sure to get some more news when it comes to Emily in Paris right now
What do you most want to see on Emily in Paris season 4 when the show does premiere?
Go ahead and let us know right away in the comments! Once you do just that, remember to come back for other updates.
(Photo: Netflix.)