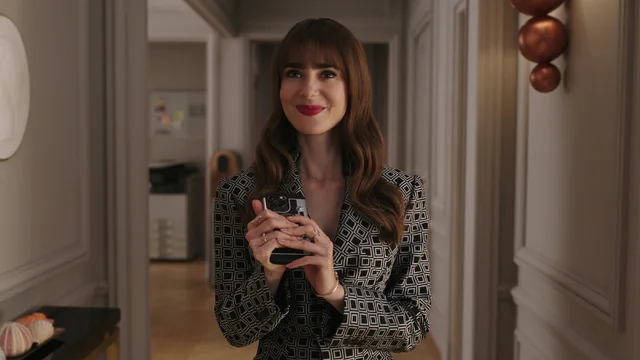 Rest assured that Emily in Paris season 4 is still coming to Netflix; however, it looks like you're going to be waiting longer than expected in order to see it.
According to a report from Variety, the writers' strike as delayed the start of production for the hit Lily Collins series. Originally, the plan was for the fourth season to start in the aforementioned city either late this summer or early fall; however, it has now been pushed back for at least two months. Depending on what happens from here with the WGA and the AMPTP (the governing body of networks / streaming services), this could stretch on even longer than this.
As a result of all of this, it does feel even more clear that Emily in Paris season 4 is not going to be coming over the course of this calendar year. Would it be great if it did? Sure, especially since this has been a treat for late December in the past. However, Valentine's Day would still make a good bit of sense, right?
If there is one thing to remember here above all others, it is that this show doesn't have the same lengthy post-production process as a lot of other series out there. Also, it doesn't take some crazy-long amount of time to film. These episodes are shorter and also, we recognize that there isn't that many special effects that need to be added in after.
The hardest part of the wait is going to be simply this: Having to wait to see the other side of some of the big cliffhangers that we had a chance to see. There are SO many questions about Emily's future, and things could get messy — really messy.
Related – Be sure to get some more news when it comes to Emily in Paris right now, including other insight all about the future
What do you most want to see moving into Emily in Paris season 4?
Are you bummed to be waiting a little bit longer? Let us know right now in the comments! Once you do just that, remember to keep coming back for some other updates as we move forward.
(Photo: Netflix.)