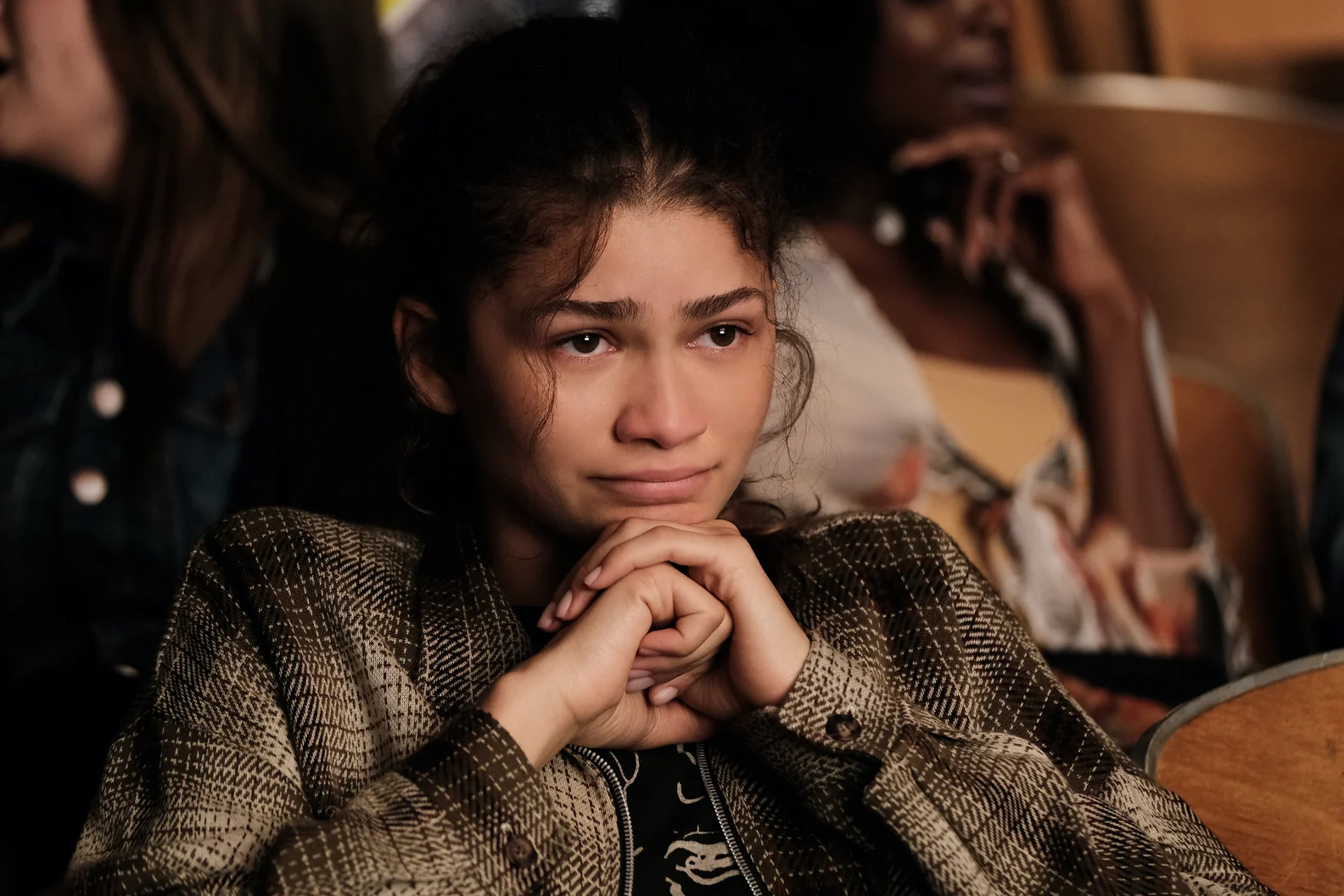 Given that this weekend marks the finale for The Idol season 2, is there any chance we'll learn more about Euphoria season 3? After all, both shows share an important name behind the scenes in Sam Levinson, and we do think his work on the former show has impacted when he's been able to get around to working on the latter.
Insofar as where things stand at the moment, here is what we can say: We would be surprised if there is anything too substantial that comes out on Euphoria season 3 over the coming days, largely there is no real need for anything like that to happen. The writers' strike is also still underway, so there is no way for anyone involved to work on the story.
Because of the writers' strike, we also anticipate that there will not be a lot of post-The Idol finale interviews with Levinson talking about that show, which means fewer opportunities to also talk about the Zendaya drama. We do wonder if the tepid critical reception to the Lily-Rose Depp / The Weeknd series is going to impact on some level how he proceeds with his other show. It's at least one of those things that has to be considered, given that The Idol relied perhaps too much on style and shock value and not enough on story. At times, Euphoria also did move dangerously close to that.
Ultimately, we tend to think that at this point, we are going to be lucky to get any major news at all on this season before we get around to 2024, mostly because we're not sure that it will be back until at least early 2025. So many HBO projects are still really far away from their return. Remember that House of the Dragon season 2 is not expected until next summer, and we also will be surprised if we see The Last of Us come back until 2025, as well.
If we can get any story tease over the next few months, we will consider that to be a pleasant surprise.
Related – Be sure to get some more news on Euphoria, including other hints at the future
When are you going to eventually see Euphoria season 3 premiere?
Do you have any big theories to share? Let us know right now in the comments! Once you do just that, remember to come back for some additional updates.
(Photo: HBO.)
This article was written by Jessica BunBun.