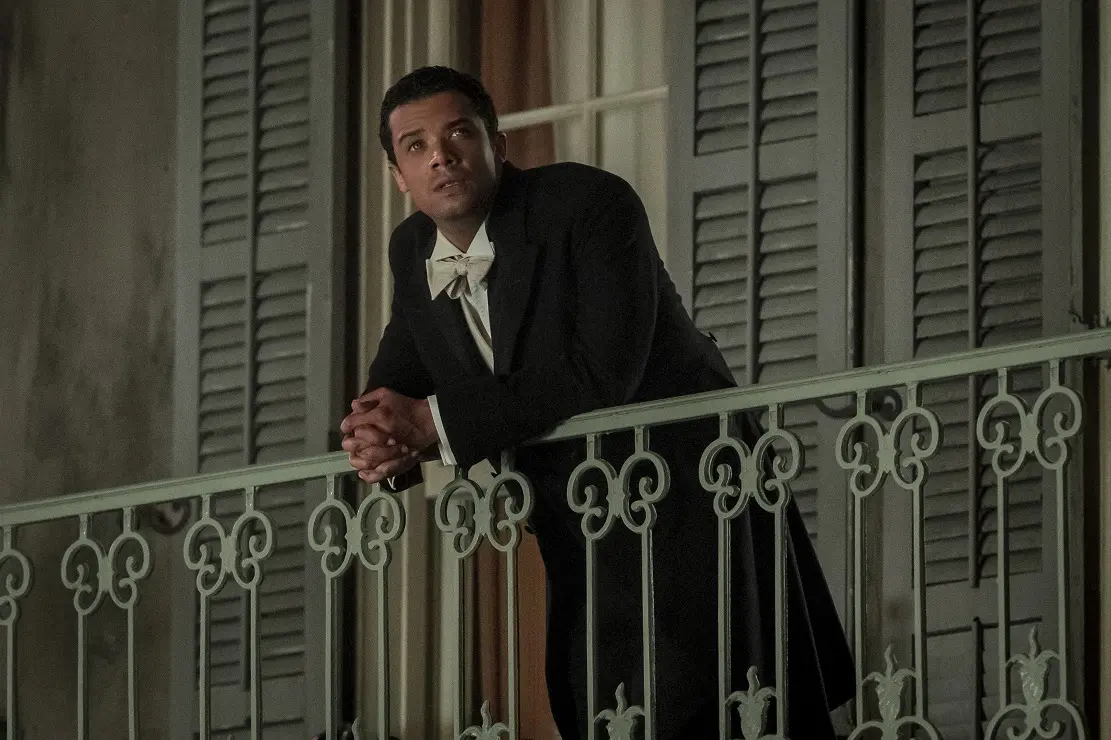 As we prepare for Interview with the Vampire season 2 to return to AMC, we have big news about Bailey Bass' involvement moving forward.
According to a report from TVLine, Bass (who also has a role in James Cameron's Avatar franchise) is not going to be returning to the show and her notable role of Claudia. Delainey Hayles, known for Holby City in the UK, will be stepping into the part. Production on season 2 is reportedly set to kick off next week in Prague. With the way that season 1 ended, you can't be super-surprised that the show is going to be shifting settings to Europe.
SUBSCRIBE to Matt & Jess on YouTube now for more Interview with the Vampire videos!
So why is this happening? In a statement, here is some of what Bass had to say:
"Due to a variety of unforeseen circumstances, I'm unable to return to Anne Rice's Interview With the Vampire for the second season … Playing Claudia has been a dream role and an incredible ride. I wish Delainey the best of luck in taking over. I cannot wait to watch."
Meanwhile, a statement from AMC itself added the following:
"Bailey Bass is a talented actor who did a remarkable job bringing the character of Claudia to life…. For a variety of reasons, Hayles will appear as Claudia in Season 2. We are grateful for Bailey's unforgettable performance in season one and wish her nothing but the best."
This news is undoubtedly a shock, mostly because Interview with the Vampire relies primarily on such a small crop of performers and cast stability is pretty darn important. Yet, sometimes thins happen that are totally unexpected, and we will have to wait and see what happens here in the aftermath of everything.
Fingers crossed that Hayles does some own awesome stuff with this role! We're looking forward to seeing more of what she brings to the table.
Related – Check out some more of the latest premiere date hopes now
What do you think about Bailey Bass leaving Interview with the Vampire before season 2 starts up?
Let us know in the comments, and stay tuned for some further updates now. (Photo: AMC.)
This article was written by Jessica BunBun.