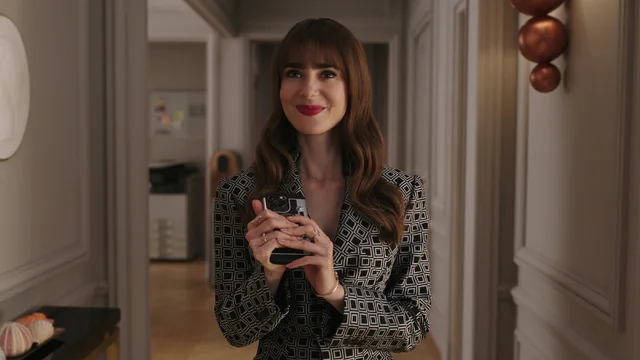 Are you excited to see Emily in Paris season 4 over on Netflix at some point down the road? There is a lot to be excited for! How can there not be, based mostly on the way in which the most-recent season wrapped up? There are some big reveals ahead, relationships could be changing, and of course jaws could be hanging on the ground.
So what could some of the key milestones be over the course of the upcoming few months? There is a lot to look forward to as we wonder about Emily's future … but also the premiere date itself.
Filming – This is obviously a big one and as of this writing, the folks at the streaming service / the cast haven't spoken too much about it. Just remember here that since this isn't an effects-heavy show, production can be turned around on it rather quick. Even if filming starts in spring or summer, there is still a chance you'll be able to see it a little bit later in the fall.
The big announcement – At the moment, we tend to think that the earliest we're going to be seeing some sort of premiere-date reveal is the fall; it's hard to imagine it beforehand! We imagine the date being announced with a few photos / something else to get you really hyped up over the future.
The trailer – This, meanwhile, will probably come a month or so before the premiere. If the show comes back in December (our current hope), than we could be seeing something in November. At this point, we hope that we learn whether or not this is the final season. We don't want to see a situation here where we see it canceled or get the rug pulled out from under us after the fact.
Related – Are there any particular expectations we should have for Emily in Paris season 4 this month?
What are you most excited to see when it comes to Emily in Paris season 4 down the road?
Be sure to share right now in the comments! Once you do just that, be sure to come back around for some additional updates.
Photo: Netflix