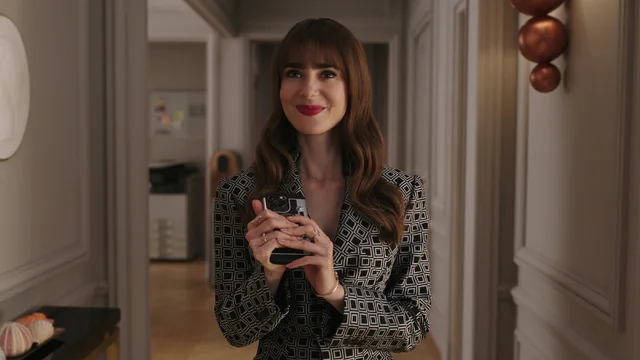 Realistically, how much longer are we really going to be waiting to see an Emily in Paris season 4 premiere date? If you are eager for it now, let's just say we get it. It's hard not to! The season 3 cliffhanger was crazy, and we tend to think that the writers have already cooked up a lot of interesting ideas as to what the future for Emily and the other characters could hold.
So just how long are we going to be waiting to see the next chapter of the show? Well, let's just say that it might now be for a good while still … and we tend to think that some of you out there are aware of this already.
First and foremost, remember that there hasn't even been much chatter about Emily in Paris season 4 filming as of yet! It's hard to get that excited about a particular start date before we hear that cameras are starting to roll. Remember that filming for season 3 did not even begin until close to midway through 2022! Because this show doesn't have some huge amount of special effects, it can be turned around much faster than other Netflix fare. If production starts off in May or June, there's a good chance that you'll see it in December and by virtue of that, we may be just under 11 months from seeing the show back.
One of the things that is certainly going to aid a potentially quick turnaround here is the simple fact that season 4 was announced far in advance. That has allowed the writers to be able to think far ahead and plan more of what they want the future to be, and we're sure that there is a good bit of value in that.
As for how far we are from a potential premiere date announcement, we still are looking at six-plus months. What can we say? Netflix is not in the business of hurrying anything along…
Related – Get some more discussion right now all about the Emily in Paris in season 3 finale…
What are you most hoping to see when it comes to the Emily in Paris season 4 premiere on Netflix?
Be sure to share right now in the attached comments! Once you do just that, be sure to come back for some other updates down the road.
Photo: Netflix