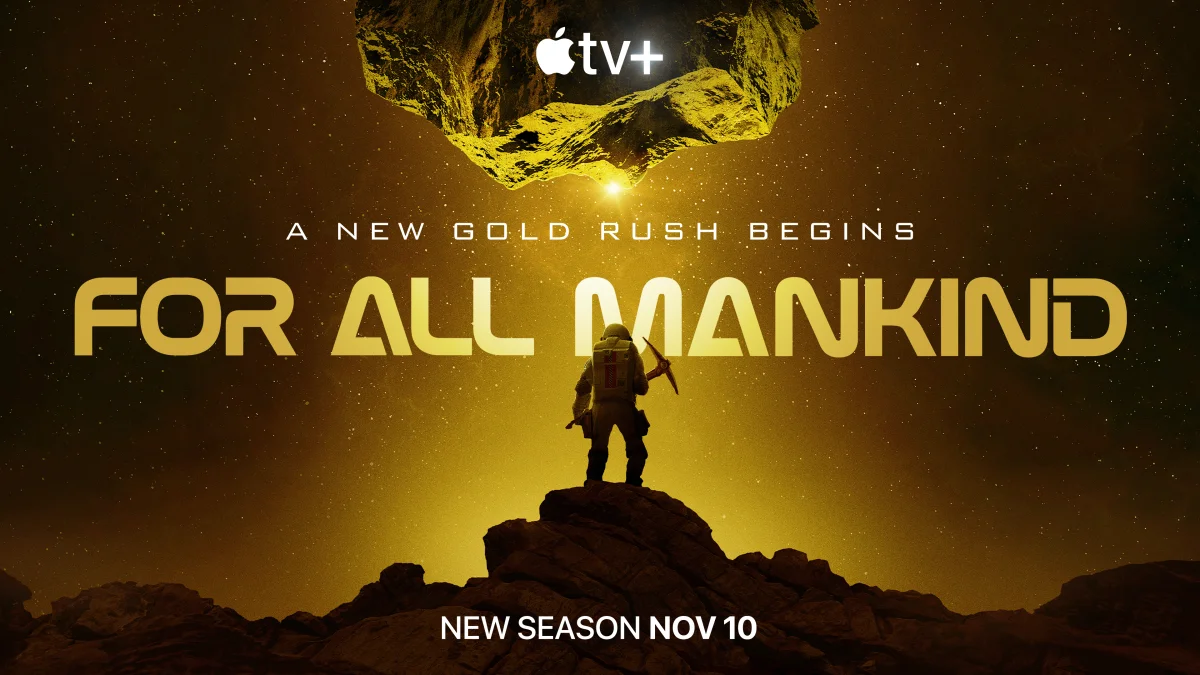 For those of you who are not currently aware, you are going to have a chance to see For All Mankind season 4 episode 3 soon — so much earlier than we would have initially thought!
If you have not heard, the latest episode of the space saga (titled "The Bear Hug") is actually going to be available at 9:00 p.m. Eastern time (6:00 p.m. Pacific), a full two days earlier than anticipated. The reason for that is somewhat expected — the Thanksgiving holiday.
SUBSCRIBE to Matt & Jess on YouTube for upcoming FOR ALL MANKIND videos!
Technically, you can argue that Apple TV+ really did not need to do this, as they are going to have no real issue at all convincing people to check out a new episode of the show over the holiday weekend. Yet, clearly, they wanted to ensure this was out there before people embarked on the holiday and they don't want to get lost in the shuffle. While there is no such thing as live ratings for a service like this, week-to-week viewership does still matter. That is especially the case with For All Mankind, given the fact that this is an expensive sci-fi epic that does have plans for more stories after the fact (provided that it gets renewed).
If you have not seen the synopsis for episode 3 as of yet, it is brief — and yet, it does set the stage effectively for the future:
Miles tries to make ends meet. Margo finds herself pulled into a dangerous situation.
We certainly remain curious what is going to happen in Mars, given that there is a real upstairs-downstairs element to the storyline right now. Meanwhile, Margo's story ended in episode 2 in a pretty precarious place, and we may be set now to see a different side of life in this version of the Soviet Union.
Related – Be sure to get some more news on For All Mankind right away
What do you most want to see tonight on For All Mankind season 4 episode 3?
Be sure to share right now in the attached comments! Once you do just that, be sure to come back for some additional updates.
This article was written by Jessica BunBun.