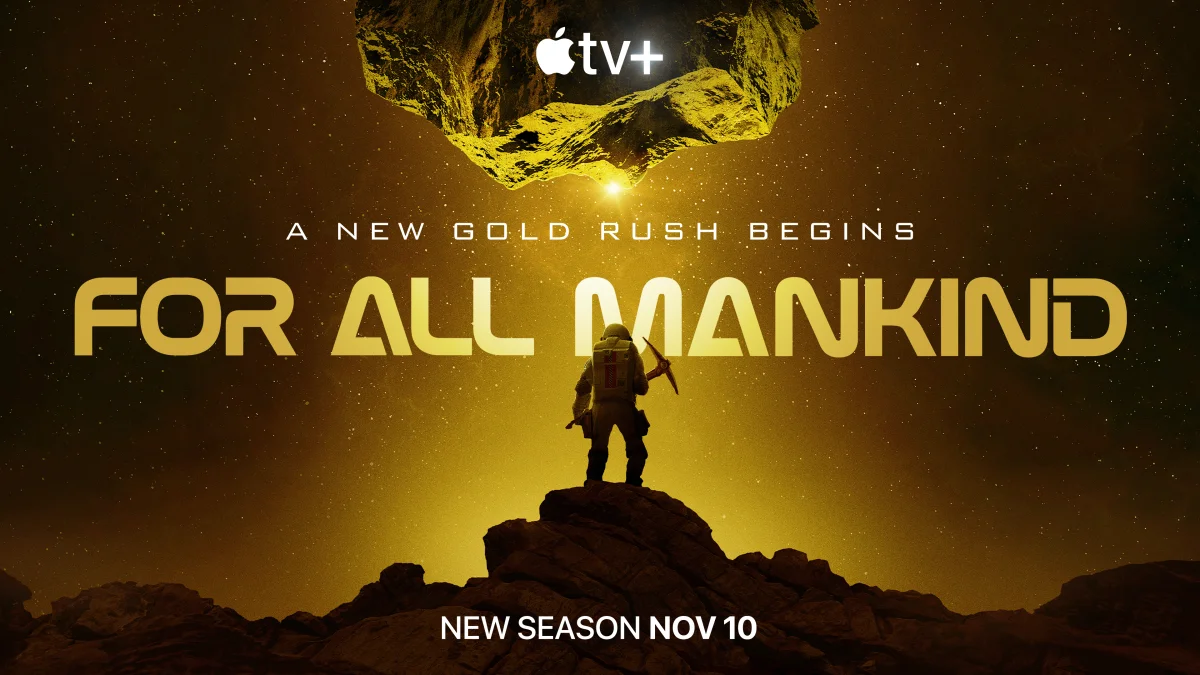 As we prepare to see For All Mankind season 4 episode 3 this week (and a little bit earlier than usual), why not talk some asteroids?
When you think about the Apple TV+ series in general here, one of the things that has been somewhat of a standard is that with each passing season, we see America venture further out into space. In season 3 everyone arrived on Mars; now, it seems more and more like we are heading into the territory of the asteroid belt. This was a part of the start of this season, though an attempt to bring one closer to Mars led to the death of Grigory.
SUBSCRIBE to Matt & Jess on YouTube for upcoming FOR ALL MANKIND videos!
So, are we going to see asteroids become a larger part of the series again — or, is this all completely done and over with? Well, consider the fact that the key art above literally shows an asteroid on it! We tend to think that this is all the proof that we will see everyone revisit this at some point, so you shouldn't consider this story gone forever — or even close to it, for that matter.
The real truth here is just that everyone is going to need to be careful in regards to future mining operations. Beyond just that, you also need to recognize that the staff at Happy Valley are not exactly that happy. They are being treated like dirt, and they may be a little less inclined to help willingly when called upon. At this point, we don't think that it's all that crazy a thing to anticipate some sort of revolt coming. As a matter of fact, we're prepared to see something like that happen unless Danielle can really change the way of thinking out there.
Related – Check out some more insight heading into For All Mankind season 4 episode 3 right now
Do you think we're going to get a major change of philosophy entering For All Mankind season 4 episode 3?
Share right now in the comments! Once you do just that, keep coming back to ensure you don't miss any other updates.
This article was written by Jessica BunBun.