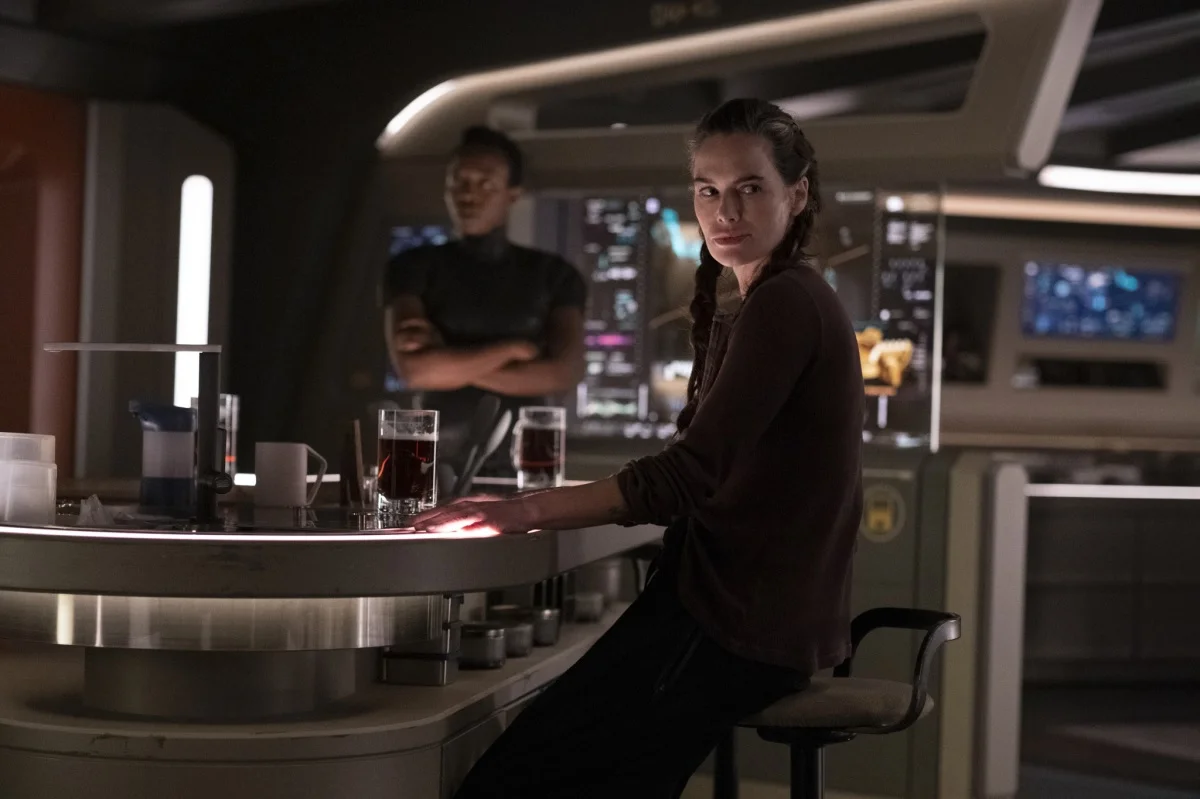 As we prepare to see Beacon 23 season 1 episode 4 on MGM+ this coming weekend, we know we'll be meeting someone new in Sophie. So, who is she? What does she bring to this world overall? These are some questions we're excited to dive into more!
After all, it feels possible that this character could actually be a beacon (at least to some extent) to getting more answers on this overall world.
SUBSCRIBE to Matt & Jess on YouTube for more Beacon 23 videos!
First and foremost, the synopsis for this upcoming episode gives you a tiny sense of her important: "In the early days of Beacon 23's history, Sophie receives a surprise visit, forcing her AI to act." Just from that alone, you can make the argument that Sophie is really the character who sets almost everything in motion. Also, is it possible that her AI was Bart, who was also Solomon's before Halan turned up there?
One other thing to be excited about here comes from a guest-star perspective, as Barbara Hershey is going to be playing this role. You are talking here about an Oscar nominee and Emmy winner who will bring a sense of further gravitas to this world. Given that this is a show that already has the likes of Lena Headey and Stephan James on board, you really get the sense here that the producers behind the scenes really prioritized getting strong, capable performers above all else. The science fiction is important, but it does not matter as much if you do not have capable storytellers giving you these stories to enjoy.
We are looking at episode 4, at least for now, as a valuable jumping-off point for whatever is coming up next. Let's just hope the results really deliver.
Related – Be sure to get some more news on Beacon 23 now, including other details about what we saw in episode 3
What are you most curious in seeing with Sophie moving into Beacon 23 season 1 episode 4?
Be sure to share right now in the attached comments! Once you do just that, remember to also come back — there are so many more great updates coming!
This article was written by Jessica BunBun.