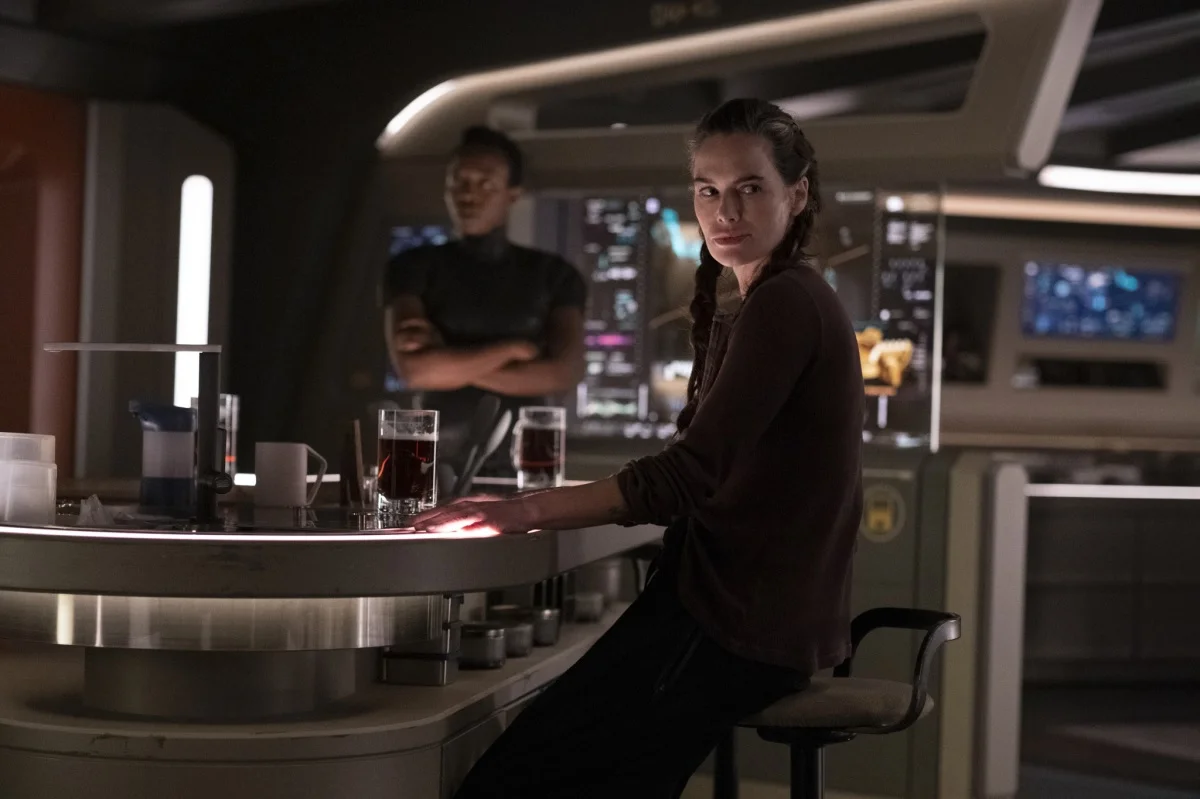 As you prepare to see Beacon 23 season 1 episode 4 on MGM+ next week, why not kick things off by sharing a few details?
First and foremost, let's just say that the title here in "God in the Machine" is one of the more intriguing ones we've had. After all, what does that even mean? We're not sure that this is something that we can give an easy answer to; instead, let's just note that this installment may be one of the best opportunities that we've had since the start of the show to learn more about the Beacons, including how they came to be in the first place.
SUBSCRIBE to Matt & Jess on YouTube for more Beacon 23 videos!
Want to get a few more bits and pieces of information now? Then go ahead and check out the full Beacon 23 season 1 episode 4 synopsis below:
In the early days of Beacon 23's history, Sophie receives a surprise visit, forcing her AI to act.
For us personally, one of the big points of excitement in this episode is simply going to be having more opportunities to learn about these AIs, given that they have been an important component to everything that we've had a chance to see to date. Remember that Bart does have a serious amount of distrust in Halan for some reason, and we are waiting to precisely see what that is. Is it related to Solomon? Most likely, but he may be misunderstanding on some level the role that Halan played in his death … if he did have any role to play there at all. Let's just say that even with that, there is still a certain element of mystery.
In general, remember here that there are still several episodes to come after this one, and that means a lot of time where things could change. Also, we already know that a season 2 is coming! It's another great thing to be excited about…
What do you most want to see now moving into Beacon 23 season 1 episode 4 on MGM+?
Share some of your thoughts and hopes now in the comments! After you do just that, come back for some additional updates right away.
This article was written by Jessica BunBun.