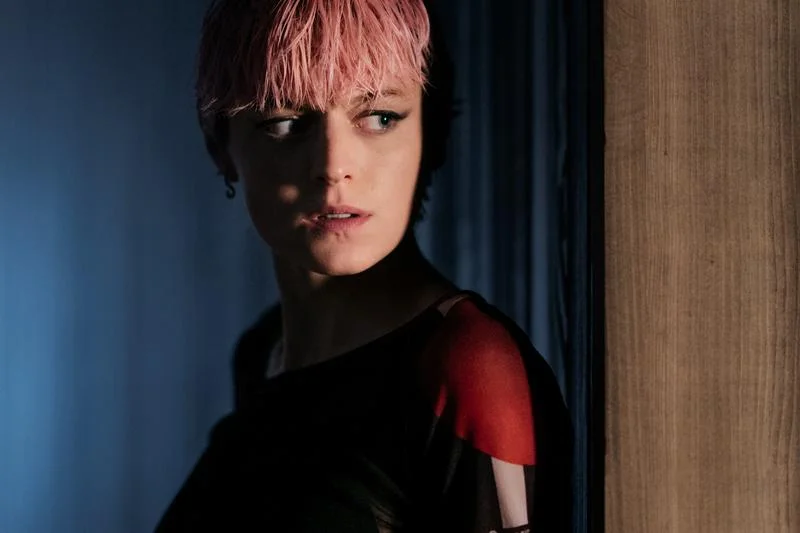 As we get ourselves prepared to see A Murder at the End of the World episode 4 next week, things are going to get that much crazier. How can they not?
After all, just consider how things ended here first and foremost. Rohan is now dead, which means that there are two separate people who have been killed at the retreat. This puts Andy in a position where he can't just ignore what is happening around him, and that could certainly lead to a lot of drama the rest of the way. That's obviously not good for him, but it is certainly fun for us as a viewer as we get to see Darby free to perhaps investigate more than ever. If he doesn't want police involved, he is probably best suited at this point to just handing her the metaphorical car keys. This is unless, of course, he has something major to hide.
SUBSCRIBE to Matt & Jess on YouTube for upcoming videos on A MURDER AT THE END OF THE WORLD!
Below, you can check out the full synopsis for A Murder at the End of the World episode 4, just in case you want a better look ahead:
There's a killer on the loose and nowhere to run with a storm closing in. Darby breaks out of lockdown and discovers the retreat may not be what she thought it was.
So what is the retreat really?
Well, there is definitely a lot to think about here. Obviously, Andy brought the best and brightest out to the middle of nowhere for a reason and so far, it feels like said reason is not entirely clear. If it is to think up better solutions for the future, we need to see more opportunities where that is happening!
Related – Get some more thoughts on the end of A Murder at the End of the World episode 3, including the death of Rohan
What do you most want to see moving into A Murder at the End of the World episode 4 over on FX?
Be sure to share right now in the comments! Once you do just that, keep coming back for some other updates.
This article was written by Jessica BunBun.