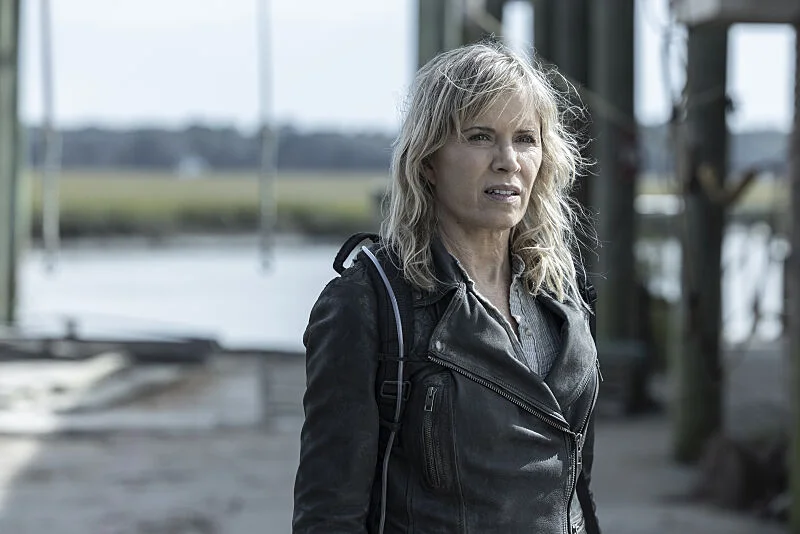 We knew entering the Fear the Walking Dead series finale on AMC that there was a chance for some emotional returns. Was Alicia one of them and if so, how does that change everything as we move forward?
Well, just like you would imagine, there are a lot of different things well worth getting into within this piece … but let's just start by rejoicing in the fact that Alycia Debnam-Carey did come back for the final episode! After Madison's big sacrifice, word spread and that led to Alicia hearing the tale herself. Her reunion with her mother was simple, but also effective payoff for those who have stuck with the show for so long over time.
SUBSCRIBE to Matt & Jess on YouTube for more THE WALKING DEAD: DARYL DIXON VIDEOS!
Now, do we wish that we had followed her journey over time? Sure, but inconsistency is one of the things that has really defined Fear the Walking Dead since the beginning. We do at least know that Alicia and Madison are going to be heading off to Los Angeles now with Tracy and while there, the three may have a chance to help people. It's a full-circle moment for the Clarks given how the show originally started once upon a time. We suppose that we can at least be happy with that.
Could there be more story left to tell with these two? We wouldn't be mad if there was but if that happens, it would need to be incredibly focused and different from what we've seen over the past few years. Unfortunately, the glory years of Fear the Walking Dead were probably all the way back in season 3, which is when Alicia and Madison absolutely had some great material to work with.
Related – Why aren't we getting a season 9 for Fear the Walking Dead?
What did you think about the Fear the Walking Dead series finale and the return of Alicia?
Be sure to share right now in the comments! Once you do just that, remember to keep coming back to get some other updates.
This article was written by Jessica BunBun.