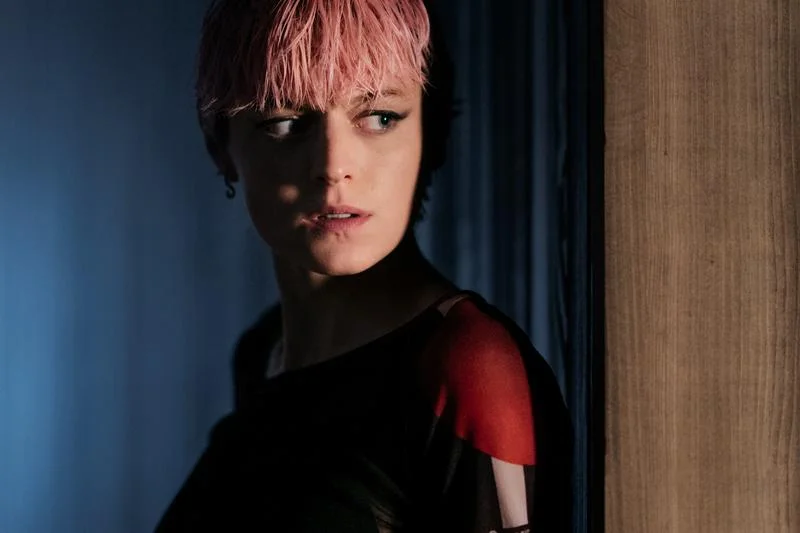 If you have watched the first two episodes of A Murder at the End of the World already, you probably want nothing more than to see the rest ASAP. This show is engrossing, thought-provoking, and above all else an incredibly good time to watch.
Who killed Bill? That's most likely a question that we will not have an answer to until the finale, and that may actually be coming sooner than some people want.
SUBSCRIBE to Matt & Jess on YouTube for upcoming videos on A MURDER AT THE END OF THE WORLD!
In the end, there are only seven episodes in this series from co-creator Brit Marling, and we know that it was billed from the start as a limited one. That means that come the finale, you are going to get closure on this story. There could always be a chance that we get something more down the road but for now, nothing is a sure thing. We're mostly just prepared for all the answers to come in December along with the finale.
If there is one silver lining to how short this season is, it's that these episodes are stuffed full a lot of content. Also, they've run over an hour each so far. If that keeps up, we could be getting more than seven hours' worth of content at the end of the day and there's a lot to be excited about there.
Moving into episode 3 in particular, our expectation is that we're going to have a chance to learn more about some of the other people at the retreat. Sure, Darby Hart is the lead, but we need to understand everyone else to make some better guesses as to the murderer! Let's just hope that there are some genuine surprises that you don't see coming in there…
Related – Be sure to get more news on A Murder at the End of the World, including the chance of a season 2
What are you most excited to see as we move further into A Murder at the End of the World over on FX?
Share right now in the comments! Once you do just that, come back to get some other updates.
This article was written by Jessica BunBun.