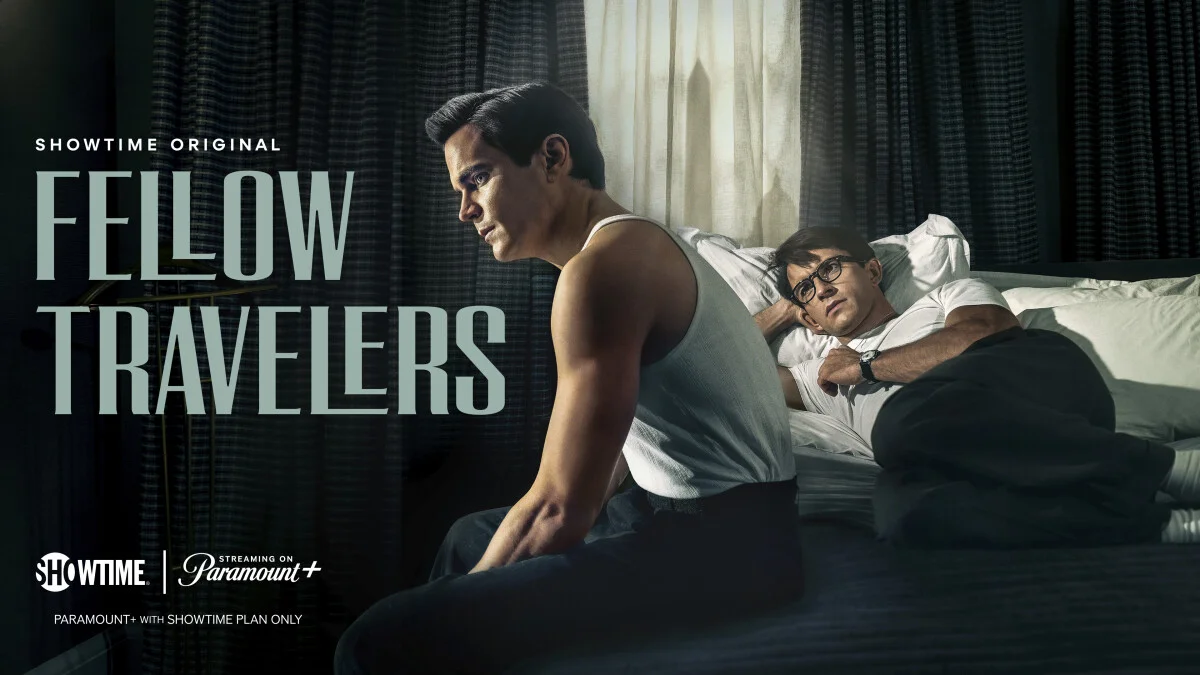 As you prepare yourself to see Fellow Travelers season 1 episode 5 on Showtime next week, we have a good sense of what's ahead. We know that this show is folding in a lot of different elements, with an epic romance being a part of it alongside a historical drama. For this upcoming installment in particular, we could be getting to a part of history that a lot of people out there already know.
For those wondering, the title for episode 5 is "Promise You Won't Write" — meanwhile, the synopsis below gives you a better sense of what is ahead:
Roy Cohn's obsession with David Schine leads to the televised Army-McCarthy hearings and national scandal as McCarthy's allies attack Senator Smith, threatening to expose family secrets. Hawk tries to protect Smith while hiding his secret life from Lucy, although a tragedy brings them closer. Marcus must decide between his love for Frankie and his new job at the Post. Exposed to McCarthy's – and Hawk's – true natures, Tim makes a life-changing decision about his future.
Just based on what you are seeing in here alone, isn't it abundantly clear that some powerful stuff is ahead? We tend to think so and honestly, we're curious what a lot of that is going to look like.
For those wondering where we are at the moment within the run of Fellow Travelers season 1, we can put that in simple terms: We're at the halfway point. This is a show that has been billed in some places as a limited series and by virtue of that alone, we tend to think that there's going to be a defined beginning, middle, and end. When the dust settles, we're expecting some closure — and along the way, of course some great performances from the likes of Matt Bomer and Jonathan Bailey. How can you not when you consider what we've seen so far plus their pedigree?
What do you most want to see moving into Fellow Travelers season 1 episode 5?
Be sure to share right now in the comments! Once you do just that, keep coming back to get some other updates coming soon.