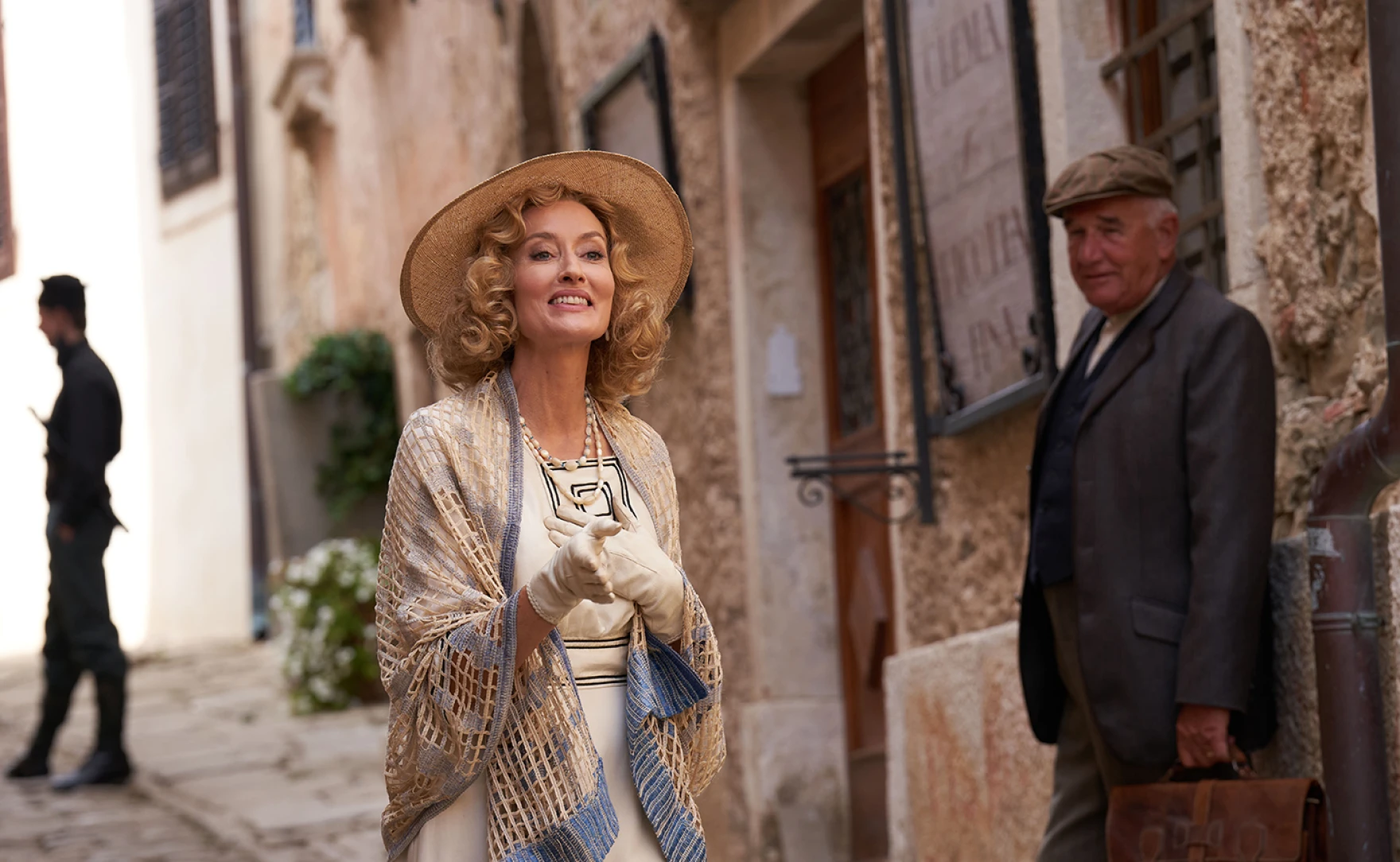 Following the season 2 finale on PBS today, is there a good chance of a Hotel Portofino season 3? When will it air? If you're wondering about these, we're happy to help!
Before we do too much else here, we suppose that the right thing to do is start by just sharing the good news: You will be able to visit this world again! Season 3 start filming earlier this year and until we hear otherwise, we tend to think that we're going to see it return to PBS in addition to it airing over in the UK. This feels like one of those shows that could, at least in theory, go on as long as the people involved want it to. The viewership needs to be there, but shouldn't it be? This series has a great cast and beyond just that, a lot of the escapism people crave from watching this sort of thing.
If we are to talk now about a particular premiere date, our hope is that we're going to see the show return at some point in the summer or fall of 2024. We know that the episodes are going to be ready in plenty of time, so you don't even have to wonder about that. Instead, the only real question you need to think about here is how the story is going to end up evolving. We imagine that there are going to be a few more twists and turns coming.
One more thing: While we do have our own personal premiere-date projection here, we are well aware of the fact that PBS can still do whatever they want at the end of the day here. There is no guarantee that they are going to bring shows back in the spot in which you'd like for them to be, and you should know that in advance.
Now, let's just cross our fingers and hope for good news pretty early on next year.
What do you most want to see moving into Hotel Portofino season 3 over on PBS?
Be sure to share right now in the attached comments! Once you do just that, keep coming back to get some additional updates coming pretty soon.