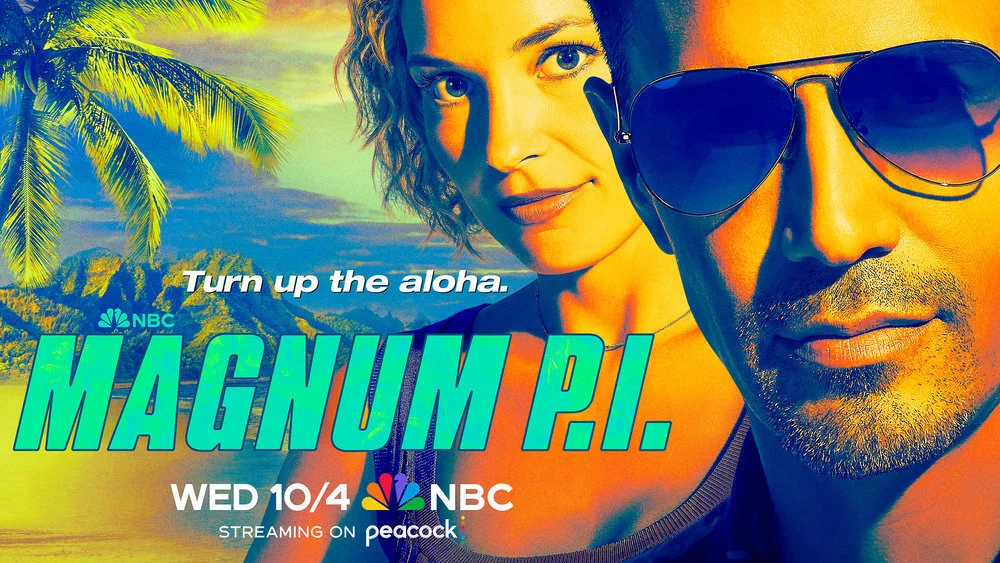 There is a reasonably good chance you have heard the bad news already — you won't be seeing Magnum PI season 5 episode 17 for a while. Based on the current information that is out there, this episode is slated to arrive on Wednesday, December 6. As we've said in the past, the long wait is due to the holiday.
Luckily, we do have a few more details about what to be hyped-up about in advance! As some of you may know, this one was directed by cast member Zachary Knighton. Meanwhile, it is also going to feature a guest appearance from Jon Lovitz — that was first revealed in the promo.
Magnum PI live streams every Monday where we share all the Magnum updates and answer your questions! Join HERE!
In a new post on Twitter, meanwhile, the writers confirmed that Tim Kang and Bobby Lee (Jin) are going to have some great moments throughout this. Meanwhile, it's got one of the best "Miggy" moments of the entire second half of the season — there's been great stuff for Magnum and Higgins already, so it is fair to say that there's a lot to be excited about!
Through the final four episodes of the season in general, we really imagine that there's going to be all sorts of stuff designed to run the emotional gamut across the board. Remember that back when season 5 was being planned, the writers and producers knew there was no guarantee of a season 6. (We're all still fighting for that after the latest cancellation.) Because of this, we tend to think that the team went full-throttle to ensure that we're going to be getting some really great stuff the rest of the way that is emotional, fun, nostalgic, and perfect for what we've known Magnum PI to be.
If there is any one advance to the long hiatus, it is probably this: The knowledge that we are going to have a chance to savor it for a little bit longer.
Related – Go ahead and get some more discussion on Magnum PI season 5, including the return of Patrick Fabian
What are you most excited to see now moving into Magnum PI season 5 episode 17?
Share right now in the comments! Once you do just that, keep coming back — there are so many other updates that are coming up in the near future.