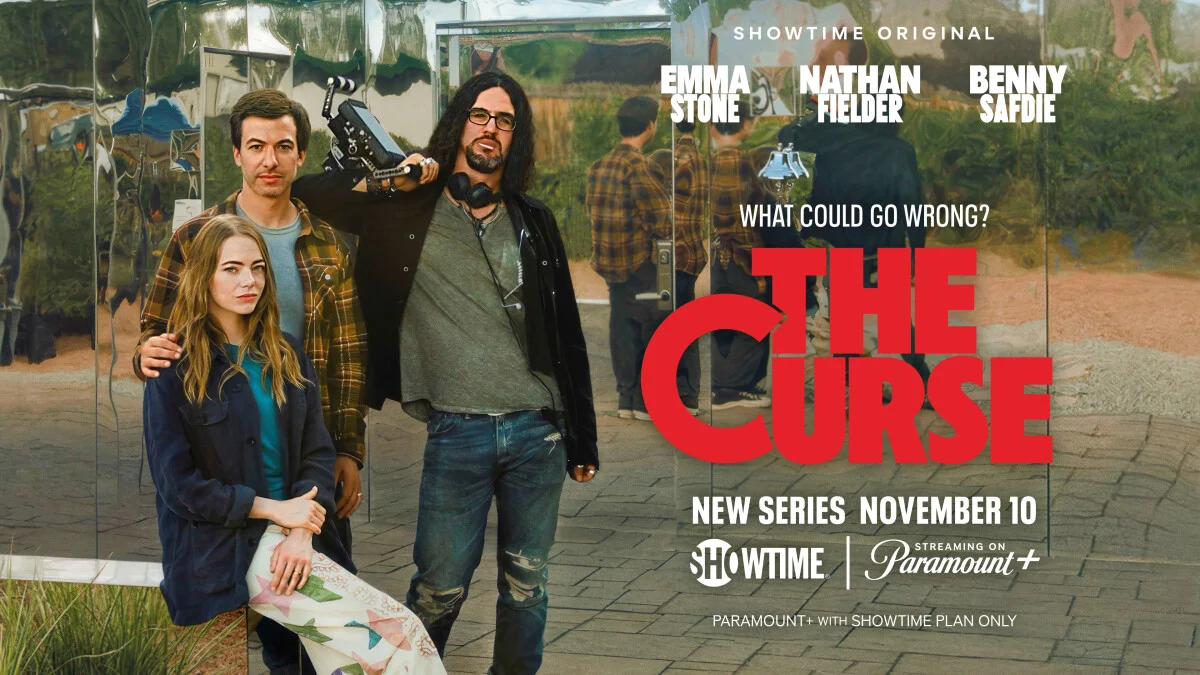 Now that we've had a chance to watch The Curse season 1 episode 2 on Showtime in full, let's just say that we have even more questions. The show remains as awkward and cringeworthy as ever, but there is a lot of darkness underneath. To be specific, we absolutely think that is the case when it comes to newly-married couple Asher and Whitney.
For those wanting at least a little more context on the story here, it goes a little like this. Emma Stone's character discovers that she is pregnant over the course of episode 2, only to then lose the baby at the end. However, we learn in the process of this that there are several key, baby-related decisions that she's made in the past … ones that Asher has not known about. After she announced that she was pregnant, earlier on in the episode, Asher asked her if she still loved him and kept repeating "I'm so happy for you" not "them". Then, at the end, she moves on immediately from the failed pregnancy to her home-renovation project.
SUBSCRIBE to Matt & Jess on YouTube for THE CURSE videos!
Where we are going here is all building up to one big question more so than any other: Was that baby really Asher's in the first place? The relationship between the two is such that it would not be a surprise if there was infidelity there, or that Asher even knows about it. Almost every move he makes reeks of insecurity, including his choice to fight back against a reporter in episode 1. This is someone who clearly has no self-confidence, lies a lot, and also has his own unconventional ways of expressing love towards his life.
Sure, we know that Asher and Whitney both have some dark secrets, but are there more behind the scenes than we even know about at present? Let's just say there is a good case to be made.
Related – You can watch the full series premiere for The Curse right now!
What do you think is going on with Asher and Whitney following The Curse season 1 episode 2?
Share right now in the comments! Once you do just that, come back to get some other updates.
This article was written by Jessica BunBun.